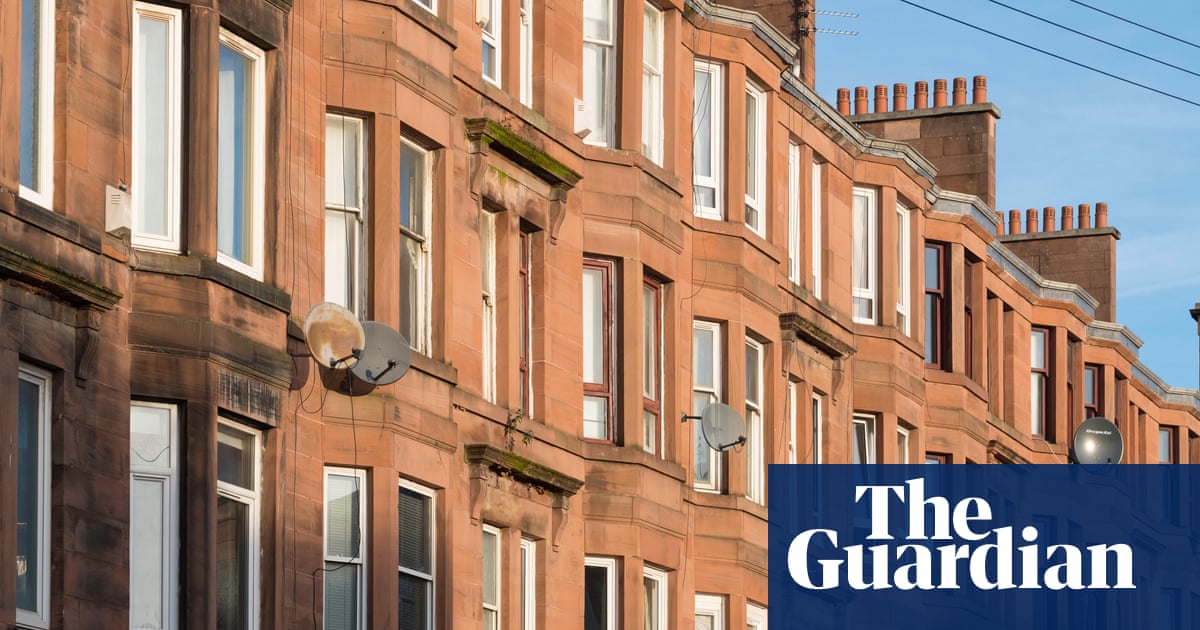 The Home Office is facing increasing pressure to provide housing assistance for over 1,400 refugees in Glasgow who are at risk of homelessness due to their urgent efforts to process a large number of pending asylum applications.
Legal representatives for refugees in Glasgow have cautioned that the local council and the governments of Scotland and the UK may be subject to legal consequences and financial restitution should they not adequately supply housing for individuals who have been granted lawful residency in the UK.
According to the Scottish Refugee Council, inadequate housing could lead to a rise in street homelessness this winter, leaving individuals vulnerable to exploitation and even death. Graham O'Neill, the SRC's policy officer, expressed concern over the unfortunate situation where those granted refugee status should be experiencing relief, hope, and joy instead of suffering from torment and homelessness.
The Glasgow city council foresees that over 1,400 refugees will become homeless in the city in the near future due to a Home Office ruling to expedite the processing of asylum claims, resulting in the evacuation of more than 50 hotels currently housing applicants.
City officials in Glasgow have calculated that a sudden increase in coronavirus cases could result in an additional cost of £26m for emergency housing. The city, which has the largest number of asylum seekers in the UK, could potentially face up to £54m in expenses over the next year.
The city has provided housing for three refugees who were initially denied emergency accommodation. This was after Govan Law Centre took legal action earlier this month, accusing the city of not fulfilling its legal obligations. In all three situations, the refugees had previously been receiving housing funded by the Home Office, but lost it after being granted permission to stay. This resulted in them having to sleep on the streets.
After being granted leave to remain, asylum seekers must leave the government-provided housing, which is typically in hotels or B&Bs, and secure their own housing. While refugees are qualified for universal credit right away, it can take several weeks for their claims to be approved.
Mike Dailly, the lawyer who represents Govan Law Centre, and is responsible for those cases, stated that he is getting ready to submit more legal challenges. These challenges may be filed under the Human Rights Act, if the council chooses not to provide housing for other refugees who have been left without a home after being granted the right to stay.
While the Scottish parliament had implemented measures to improve the legal rights of homeless individuals, increasing the eligibility for support beyond that of the rest of the UK, the speaker noted that budget cuts had led councils like Glasgow to decrease funding for homelessness.
The city of Glasgow has requested assistance from the Home Office and Scottish government in managing the projected expenses. Council leader Susan Aitken and homelessness convenor Allan Casey met with immigration minister Robert Jenrick and other council officials on Thursday morning to discuss the matter.
"The council spokesperson stated that while there was no guarantee of resources being allocated to address the immediate effects of these changes, they acknowledged that the city is confronted with unique challenges. The council will persist in advocating for financial assistance."
The Scottish housing minister, Paul McLennan, called on the Home Office to split the expenses for housing, stating that the UK government is solely responsible for the current crisis. He also mentioned that the Scottish government has already allocated £60m to social landlords in Scotland to purchase additional temporary housing and is working with local councils to find solutions.
According to him, it is completely unacceptable for the UK government to put more pressure on local authorities without offering financial assistance for individuals to transition out of asylum housing.
According to Wafa Shaheen, the head of asylum at the Scottish Refugee Council, the number of refugees seeking assistance has increased by twofold in the past month. However, there has not been a corresponding increase in the availability of housing for these individuals.
This statement is impractical and illogical, and seems to be intentionally setting individuals up for failure, especially in the midst of a persistent shortage of housing and high cost of living.
According to a spokesperson from the Home Office, applicants are advised to prepare for their next steps immediately following a decision.
Although we provide significant assistance once claims have been approved by Migrant Help, such as help with finding employment and guidance on applying for universal credit, addressing homelessness in Scotland is ultimately the responsibility of the Scottish government.
Source: theguardian.com