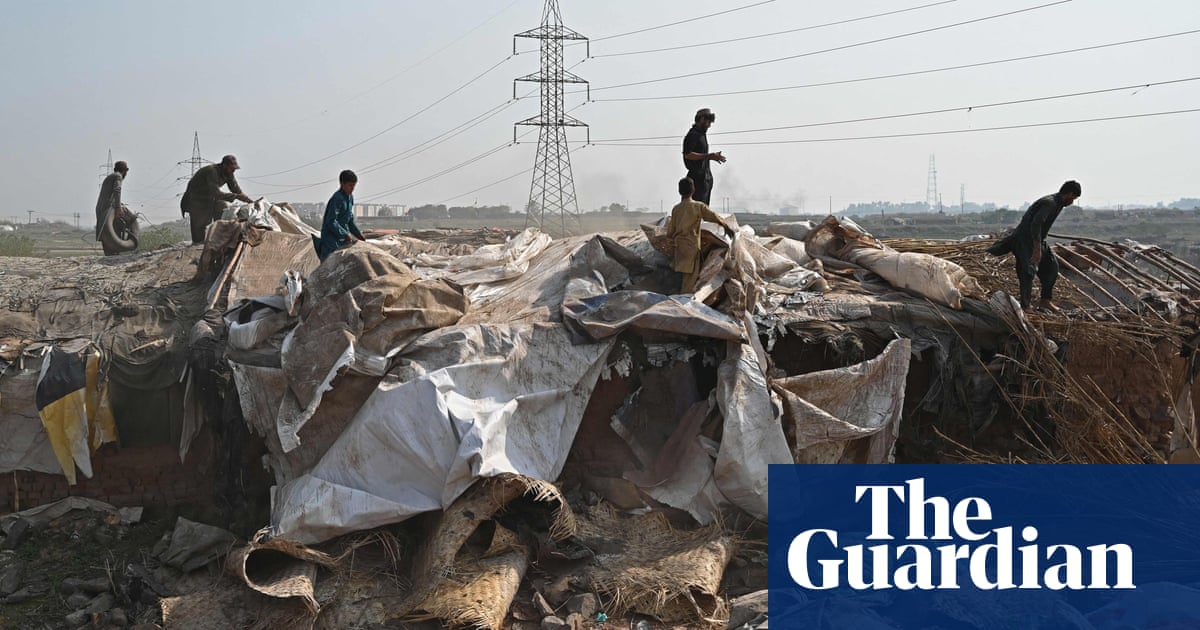 Following the collapse of Kabul and the rapid exit of foreign supporters from Afghanistan, Jawed* and his family spent a year in hiding, avoiding the Taliban regime as they anxiously awaited the fulfillment of relocation commitments made by the British government.
Jawed, a previous English instructor for the British Council, stated from a hotel in Islamabad that even after two years and two months, the expected outcome did not occur and they are still stuck in uncertainty.
"Do they not prioritize their allies? Do they disregard human life and our current circumstances? Is it logical to let us suffer for the sake of saving a small amount of money?"
Jawed is among a group of over 2,000 Afghan refugees who endangered their lives while working for or with the British government in Afghanistan. They have been stranded in Pakistan for months, and in some cases, years, waiting to be resettled in the UK through either the Home Office's Afghan Citizens Resettlement Scheme (ACRS) or the Ministry of Defence's (MoD) Afghan Relocations and Assistance Policy (ARAP) scheme.
Time is crucial as earlier this month Pakistan announced plans to deport "illegal immigrants" after 1 November, a move that the UN has said will put more than 1.4 million Afghans living in the country at grave risk.
According to those interviewed by the Guardian, lacking the legal ability to work, receive education or healthcare, and facing the possibility of being sent back to Afghanistan, they feel trapped and remorseful for having previously worked for the British government, which could increase their vulnerability if they are deported.
Sara de Jong, a professor of politics at the University of York and co-founder of the Sulha Alliance, which assists Afghans who have worked for the British government in relocating to the UK, stated that this is a narrative of government incompetence and disregard for the lives of Afghans.
The UK received its first flight of Afghan refugees from Pakistan last week. However, two Afghan families currently in Pakistan are taking legal action against the British government. Recently released court documents revealed that many individuals experienced long delays after Rishi Sunak stopped the relocation process to the UK in November 2022. Sunak stated that, except in rare circumstances, these individuals could not be housed in UK hotels.
It has been several months since Jawed's family first arrived in Pakistan. Unfortunately, their visas have now expired and they are afraid to leave the hotel due to stricter immigration policies. Adding to their stress, Jawed's wife is pregnant and they are worried about the uncertainty of their relocation plans. Despite their hopes of receiving UK visas, the family has no idea when they will be able to move.
Jawed expressed frustration, stating, "Our youth is slipping away, with more than two years already gone. How much time do we really have? How much longer will we continue to squander our lives and our dreams?"
The UK government representative stated that the country has made a bold and benevolent pledge to assist vulnerable individuals in Afghanistan. To date, approximately 24,600 people have been evacuated to safety, including numerous individuals who qualify for our Afghan programs.
"We remain dedicated to fulfilling our promises of bringing eligible Afghans to the United Kingdom. Newly arrived individuals are being placed into permanent housing whenever feasible."
Khan has been confined to his hotel room in Islamabad for over 700 days. He is afraid of being deported and potentially killed by the Taliban if he is sent back to Afghanistan. He is too scared to leave the hotel to purchase basic necessities like shoes and clothes, as there have been reports of authorities arresting people who leave the hotel for any reason, including to visit hospitals, according to charities.
"I feel trapped, like a prisoner," expressed Khan, a previous translator for the British military, with only 20 days left on his UK visa through the Arap scheme. "I am unsure of what to do, life is incredibly difficult here."
For a span of two years, Khan served alongside British soldiers, participating in sieges and missions that lasted up to 19 hours. During one incident, a blast claimed the lives of two of his comrades and landed him in the hospital. Despite the danger involved, he willingly took on the work in order to serve his country and aid others.
"I have lost everything," cried Khan, who tragically lost his father, brother, wife, and son in Afghanistan. "For the past two years, I have been confined to one room, but I yearn for a new life and a place to call home."
As the deadline draws near, he expresses concern that the government may be giving priority to resettling families rather than single individuals like himself, who have been waiting for a longer time.
"During the difficult times of your service in Afghanistan, I stood by your side. However, now we feel neglected," stated Khan. "We are seeking justice and your companionship. Please do not disregard us."
The identities of individuals have been altered to maintain confidentiality.
Source: theguardian.com