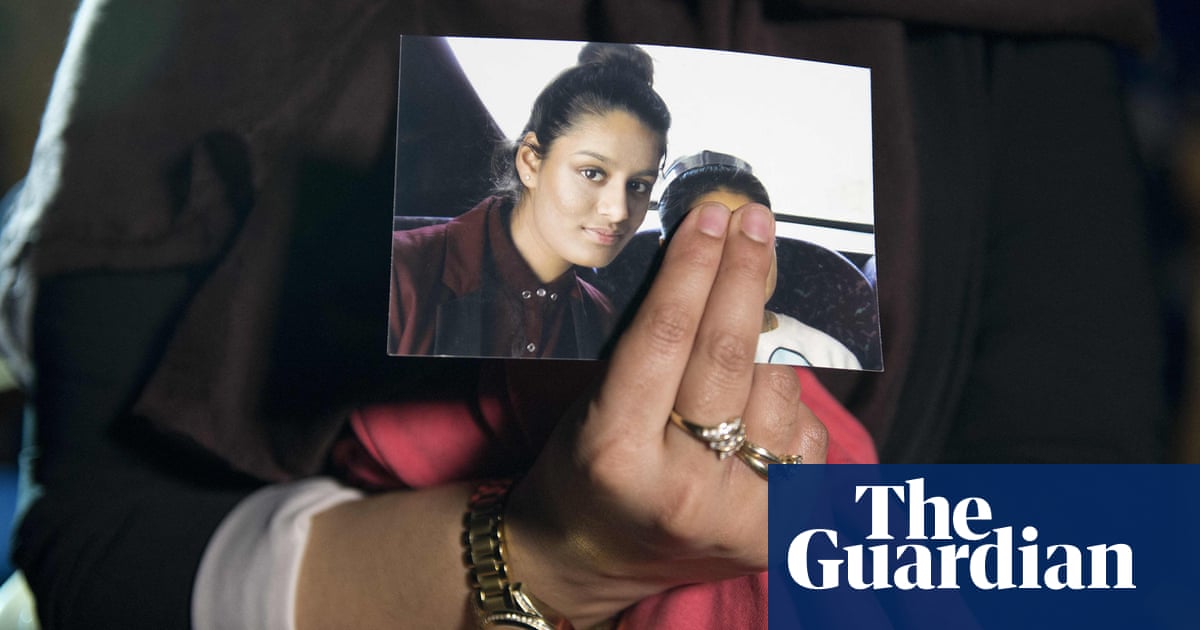 On Tuesday, the lawyers representing Shamima Begum argued in the court of appeal that it was illegal to strip her of her British citizenship. This is because she was a victim of trafficking at the age of 15 when she left the UK for Syria to join Islamic State.
Samantha Knights' lawyer, known as KC, stated at the beginning of a three-day trial that both the Home Office and a lower court neglected to adequately assess if she was groomed. KC requested for the ruling to be reversed.
Knights accused Sajid Javid, the then home secretary who removed her citizenship, of having failed to consider whether Begum, then a schoolgirl in east London, was groomed and trafficked and so breached anti-slavery protections in British law.
According to Knights, the decision to deprive the appellant of citizenship should have taken into consideration their involvement in trafficking, as it is a mandatory and important factor in determining if it is in the public's best interest and proportional to do so. However, the Home Office did not consider this, making the decision to deprive citizenship unlawful.
Knights stated that the appeal court should overturn the Siac's initial decision, which supported Javid's ruling in February, due to similar reasons.
The Siac court recognized that there was a valid concern that Begum was recruited, transported, and then sheltered for the purpose of sexual exploitation. However, this alone was not enough for the commission to declare the home secretary's decision as illegal in their ruling.
The Home Office, scheduled to present evidence on Wednesday, is challenging the claim based on national security concerns. It contends that being manipulated does not negate a person's potential as a terrorist threat.
The court session, presided over by three experienced judges, marks the ongoing stage of a lengthy legal dispute stemming from Javid's 2019 choice to revoke Begum's British citizenship. This decision was made after she was detained by Syrian Kurdish forces following the downfall of the Islamic State.
In 2015, Begum left her residence in Bethnal Green, located in east London, with two classmates. She made the decision to travel to Syria to reside in a community under the rule of the Islamic State. In an interview conducted right after the group's defeat, she stated, "I have no regrets about coming here."
Javid's response was to revoke her British citizenship, claiming that it posed a threat to the public and that she would not be left without citizenship as she could obtain Bangladeshi citizenship from her parents. However, she had never been to Bangladesh and the country had made it clear that she was not welcome.
Begum is currently being held by Kurdish authorities in northeast Syria. In a more recent statement, she expressed regret for her previous decision and stated that she would rather die than return to IS. She also stated that she is willing to face terrorism charges in a British court if required.
The case has previously been brought before the supreme court, where Begum was mostly unsuccessful. However, she was granted the opportunity to initiate a new legal proceeding if she could properly communicate with solicitors, resulting in the current round of cases.
The appeal court's submission from Knights states that Begum had been "manipulated in the months leading up to" her departure from the UK in February 2015 and that her travels were aided by an individual who was both a member of ISIL (Islamic State) and an agent for the Canadian Security Intelligence Service.
Begum was greeted at the Istanbul bus station by a man named Mohammed al-Rashed for her trip to Syria. Canada's CSIS spy agency has acknowledged that al-Rashed also served as an informant for British police.
According to her lawyers, Begum's ability to leave the UK was due to a combination of "state failures." The Metropolitan Police, her school, and Tower Hamlets council all played a role in her trafficking by not fulfilling their responsibilities adequately.
Knights stated to the court that the state's shortcomings in this situation were very relevant, considering what measures could have been implemented by state authorities to safeguard the appellant and prevent her from leaving the UK. Additionally, the court was made aware of the prompt actions taken by the appellant's family once they were notified of her disappearance.
Sir James Eadie KC, representing the Home Office, contends that the law granted Javid the power to exercise discretion in considering various factors when determining the revocation of a person's British citizenship.
The secretary of state was fully aware that she could have been influenced or radicalized before her trip, according to Eadie. The only thing left to consider was how much importance should be given to these factors, which was up to the secretary of state.
The advice of the British security service MI5 to Javid, as disclosed in previous court hearings, was that Begum had remained in Islamic State territory for four years, until she was 19, and that she had aligned with the terror group. "Public sentiment [in the UK] is overwhelmingly hostile [to her]," the agency added.
Oral arguments in the court of appeal are expected to conclude on Thursday, with a decision expected at a later date. The presiding judges are Lady Chief Justice Lady Carr, Lord Justice Bean and Lady Justice Whipple.
Source: theguardian.com