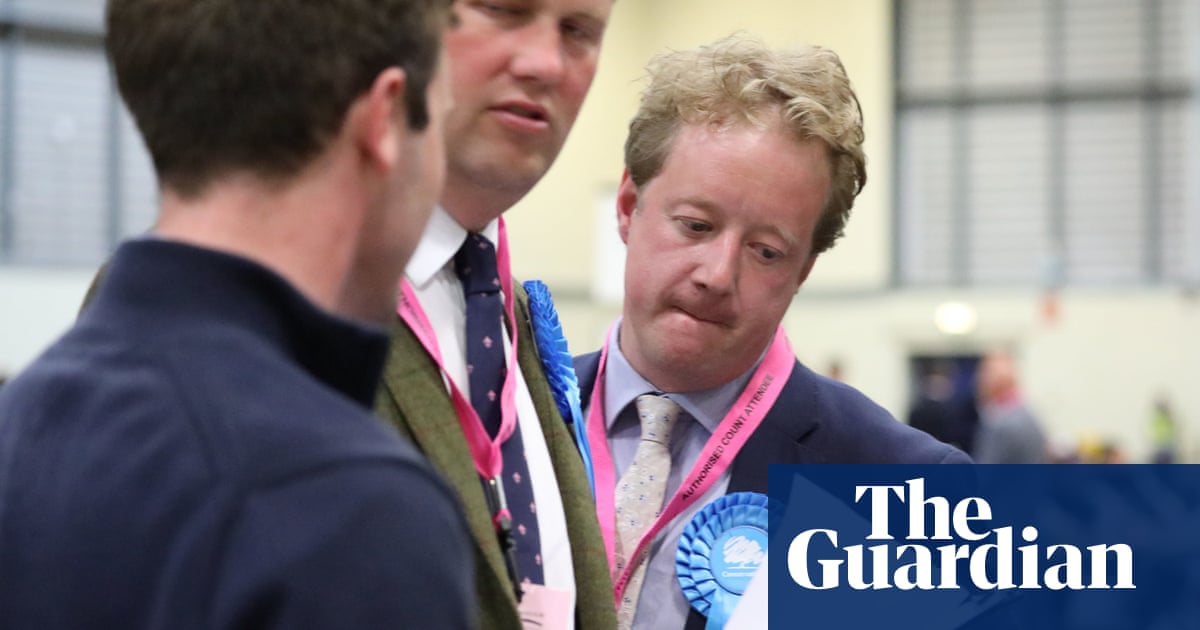 A member of the Conservative party in Parliament was fired from his position in the government for speaking out and urging Rishi Sunak to support a lasting ceasefire in Gaza.
Paul Bristow was relieved of his duties as a ministerial assistant at the Department for Science, Innovation and Technology on Monday. This was a result of him sending a letter to the prime minister urging for a ceasefire between Israel and Hamas in order to prevent further loss of life.
Sunak recently called for a temporary cease-fire in the Gaza conflict in order to facilitate the delivery of necessary humanitarian assistance to those who are lacking food, water, and medicine. However, he has not actively pushed for a complete end to the fighting.
Bristow, who was dismissed by No 10 due to his remarks not aligning with the principles of collective responsibility, is the first frontbencher from either side of the Commons to be fired for advocating for an end to hostilities.
Last week, Bristow wrote a letter to the prime minister spanning two pages. In the letter, he expressed concern that Palestinian civilians in Gaza were experiencing "collective punishment" due to Israel's blockade and airstrikes following a Hamas attack on October 7th which resulted in the deaths of over 1,400 Israelis.
He stated that a lasting truce would prevent loss of life and enable crucial humanitarian assistance to reach those who are in dire need.
Bristow stated on his Facebook page that regular Palestinians should not be associated with Hamas. He questions the effectiveness of Israel's actions, which have resulted in the deaths of many innocent Palestinians. He believes that punishing all Palestinians for the actions of Hamas is unjust.
Sayeeda Warsi, a Conservative peer, stated on X (formerly Twitter) that Bristow is aligned with the "correct side of history."
Warsi added: "A number of Conservative colleagues are deeply disturbed by the government position on Gaza. This treatment reinforces the fear within our ranks of speaking out. Principles in politics should be applauded not punished."
Bristow, the Member of Parliament for Peterborough, was requested by Downing Street to resign from his position as a parliamentary private secretary due to defying the party's stance.
A spokesperson for the No 10 office stated that Paul Bristow has been requested to resign from his position in the government due to remarks that were not in line with the values of collective responsibility.
It is not anticipated that Keir Starmer will penalize Labour frontbenchers for speaking out against the party and calling for a truce between Israel and Hamas.
The leader of the Labour party has expressed support for the government's efforts to secure "humanitarian pauses" in the ongoing conflict to enable the delivery of aid to Gaza and to facilitate the safe evacuation of individuals living in the heavily bombarded area.
However, despite having a minimum of 12 shadow ministers, such as Afzal Khan, Rushanara Ali, Andy Slaughter, Jess Phillips, and Florence Eshalomi, who have opposed Starmer's stance, the party leadership has chosen to "listen" instead of imposing discipline.
The party revoked backbench MP Andy McDonald's whip on Monday for using the phrase "between the river and the sea" at a weekend rally to show his support for Palestine.
At recent protests in London, there were pro-Palestinian demonstrators who chanted the contentious phrase "from the river to the sea, Palestine will be free." This phrase was originally intended to promote a non-religious state in the historical region of Palestine, encompassing the Jordan River and the Mediterranean Sea. However, it has now been linked to sectarianism and, when used by Hamas, is seen as a call to forcefully remove all Jews from the area.
A representative from the Labour party stated that the remarks made by Andy McDonald over the weekend were highly offensive, especially in light of increasing instances of anti-Semitism that have caused fear and concern among Jewish individuals for their well-being.
The Labour whip has been temporarily suspended by the chief whip for Andy McDonald, while an investigation takes place.
However, McDonald, who quit Starmer's top team in 2021 after a row over domestic policy, said he was supporting peace between Israelis and Palestinians.
The Member of Parliament from Middlesbrough stated: "We will continue our efforts until justice is achieved and all individuals, both Israelis and Palestinians, can coexist in tranquility and freedom between the river and the sea. We support a free Palestine."
After being suspended by the party, McDonald released a statement on social media explaining that his words were meant as a sincere request to stop the violence. He expressed disappointment upon learning from the opposition chief whip that he has been put on a three-month precautionary suspension, subject to review while the Labour party investigates. McDonald is prepared to participate and cooperate fully with the inquiry.
Source: theguardian.com