CNN
—
All sports in Europe, ranging from soccer to fencing to UFC, have faced challenges due to the consequences of Russia's invasion of Ukraine. Tennis is also affected by this situation.
Since the beginning of the conflict, players from Russia and Belarus have still participated in tournaments and grand slams, but they are required to compete as neutrals without representing their flag or country.
Last year, the only event that prohibited players from those two countries was Wimbledon. However, the ATP and WTA Tours reacted by removing the tournament's ranking points.
Both the men's and women's tours' governing bodies have expressed their opposition to any form of discrimination against players based on their nationality.
The organizers of Wimbledon originally stated that their ban was not discriminatory. However, they have now changed their stance and will allow Russian and Belarusian players to participate this year, as long as they compete without representing their respective countries and refrain from expressing support for the ongoing war.
Athletes who receive financial support from the Russian or Belarusian governments will not be permitted to participate in competitions. This also includes individuals who are sponsored by businesses that are run or overseen by these governments.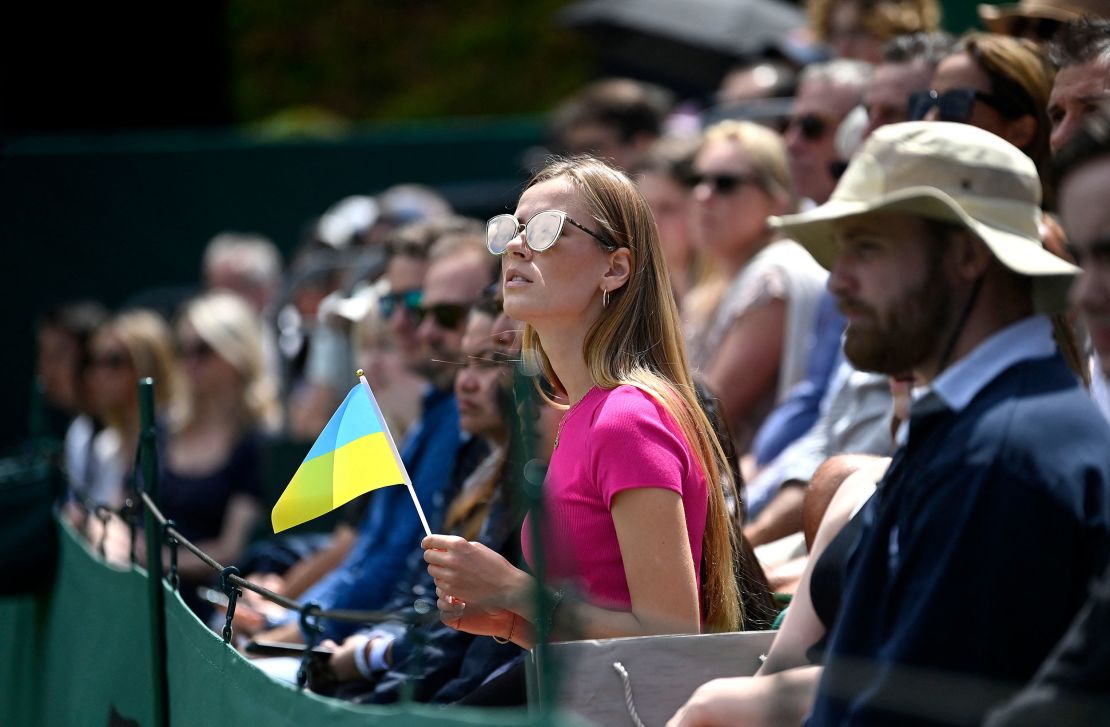 In April, the organizers of Wimbledon announced that they would pay for two hotel rooms for all Ukrainian main draw and qualifying players throughout the grass court season. This action was commended by Russian player Daria Kasatkina.
According to the BBC, Kasatkina stated that Ukrainian players are unable to return home and must constantly travel, incurring expenses for lodging. This, in her opinion, is a reasonable explanation.
Player tension

For certain Ukrainian athletes, competing against rivals from Russia and Belarus has caused frustration.
Marta Kostyuk, ranked 39th in the world and hailing from Kyiv, announced at the beginning of the year that she would not be shaking hands with Russian or Belarusian players due to the ongoing conflict in her country.
At the French Open, she received jeers from the crowd when she declined to meet Belarusian player Aryna Sabalenka at the net. However, Sabalenka publicly denounced the booing and expressed understanding for why Ukrainian players may not want to shake her hand.
"I have repeatedly stated that no one, including Russian and Belarusian athletes, supports the war. It is impossible for us to do so. Decent individuals would never condone such violence," Sabalenka stated following her first-round win against Kostyuk.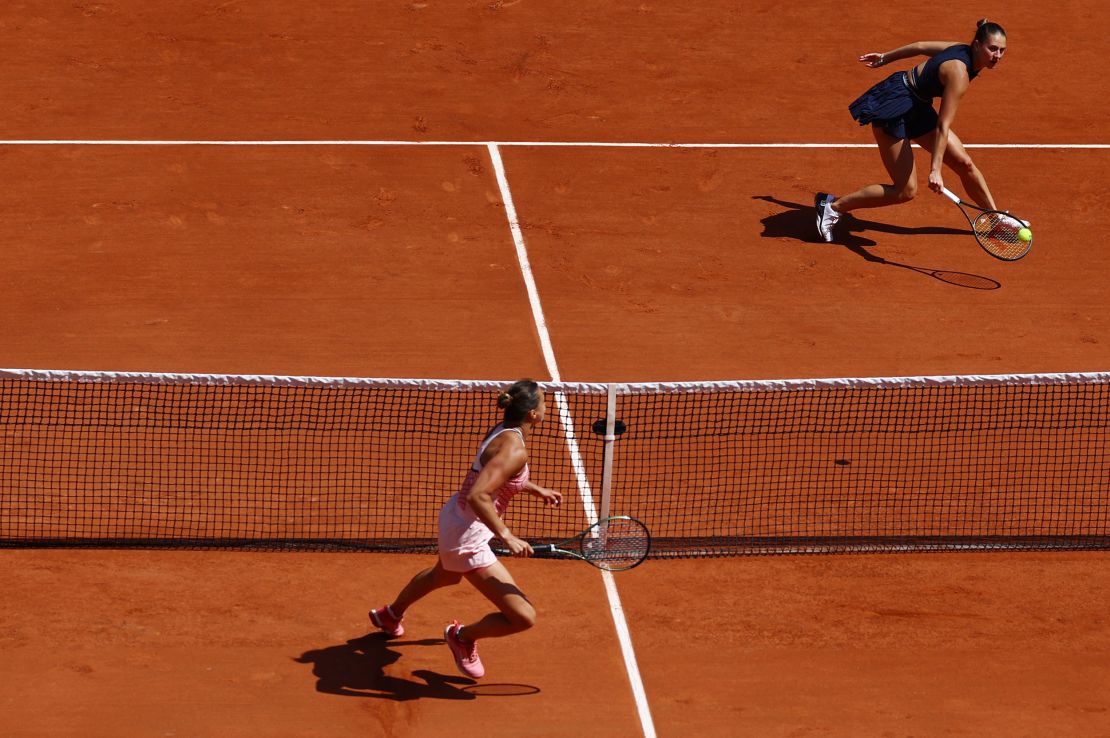 Lesia Tsurenko, a player from Ukraine, has declined to shake hands with her Russian and Belarusian opponents after matches.
In March, she pulled out of her third-round match against Sabalenka at Indian Wells due to "personal reasons", sparking calls for increased support for Ukrainian players on the WTA Tour.
"I have a lot of admiration for Ukrainian girls because if my country was bombed or my home destroyed, I'm not sure I could handle it," stated top-ranked player Iga Świątek after learning about Tsurenko's withdrawal from the tournament. Similarly, world No. 2 Daniil Medvedev expressed his sympathy for the Ukrainian players and the challenges they face.
The WTA Tour expressed their complete support for Ukraine and strongly denounced the actions taken by the Russian Government.
Following her win in the opening round of the French Open, Tsurenko, originally from Vladimirec and now residing in Kyiv since she was a teenager, expressed her sorrow about the ongoing war.
"I spoke to journalists about how a portion of a rocket landed just 100 meters from my house yesterday. It's definitely a concerning situation and it's likely that I don't have the happiest expression on my face because of it. However, that doesn't mean I'm going to go around spreading negativity towards others when I'm in the locker room."
Tsurenko seemingly referenced Sabalenka's remarks at the Miami Open in March, where the second-ranked player expressed difficulty comprehending the negative treatment she experienced in the locker room due to tense relationships with other players following Russia's invasion.
'Empty words'

Some athletes, such as Poland's Świątek, Slovakia's Anna-Karolína Schmiedlová and Ukraine's Elina Svitolina, have represented Ukraine in tournaments in the blue and yellow uniforms.
Svitolina, a previous third-ranked player in the world and the most accomplished athlete from Ukraine, contributed her earnings from the May Internationaux de Strasbourg tournament to support children in her native country. Additionally, she is involved in the Rebuild Ukraine initiative, which aims to collect donations for rebuilding homes that were affected by the war.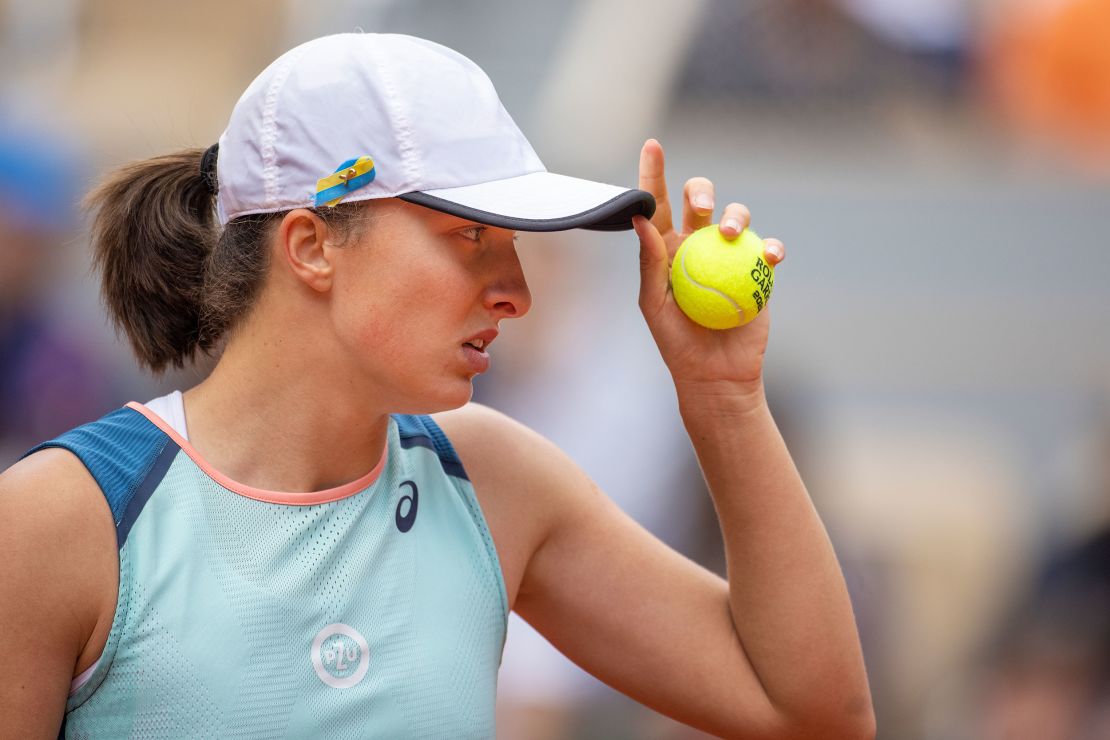 After the Russian invasion, the 28-year-old athlete took a break from playing. However, she recently returned to competitive tennis this year following the birth of her first child.
When questioned about the altercation between Kostyuk and Sabalenka after the match, Svitolina informed the media that there is a significant amount of unnecessary commotion taking place, diverting attention from the main focus of the situation.
She stated, "There are many Ukrainian individuals in need of assistance and we are prioritizing various matters, such as hollow promises and meaningless actions that do not improve the situation."
'Z' symbol

The display of Russian flags and symbols during tennis tournaments has caused friction.
The WTA issued a formal warning to Russian athlete Anastasia Potapova for donning a Spartak Moscow soccer jersey before a match at Indian Wells in 2019, deeming it an unacceptable and inappropriate action.
Two months earlier, at the Australian Open, officials prohibited the display of Russian and Belarusian flags at Melbourne Park in response to fans showcasing the Russian flag during matches.
Srdjan Djokovic, the father of Novak Djokovic who won the Australian Open, faced scrutiny during the tournament for taking pictures with a man sporting a "Z" emblem on his shirt and holding a Russian flag featuring President Vladimir Putin's image.
The letter "Z" is interpreted as a symbol of backing for Russia and its actions in Ukraine, and has been observed on Russian gear and apparel within Ukraine.
Kostyuk, who is 20 years old, has been vocal about Russia's invasion of her country. In a previous interview with CNN Sport, she expressed the belief that players from Russia and Belarus have a duty to speak out against the war.
Kostyuk expressed that everyone has the ability to make a decision. Despite having the means to relocate their families from Russia, many tennis players are choosing not to do so. The reason for this is unknown to Kostyuk.
Reporting on this story was contributed to by CNN's Amy Woodyatt, Matias Grez, and Jill Martin.
Source: cnn.com