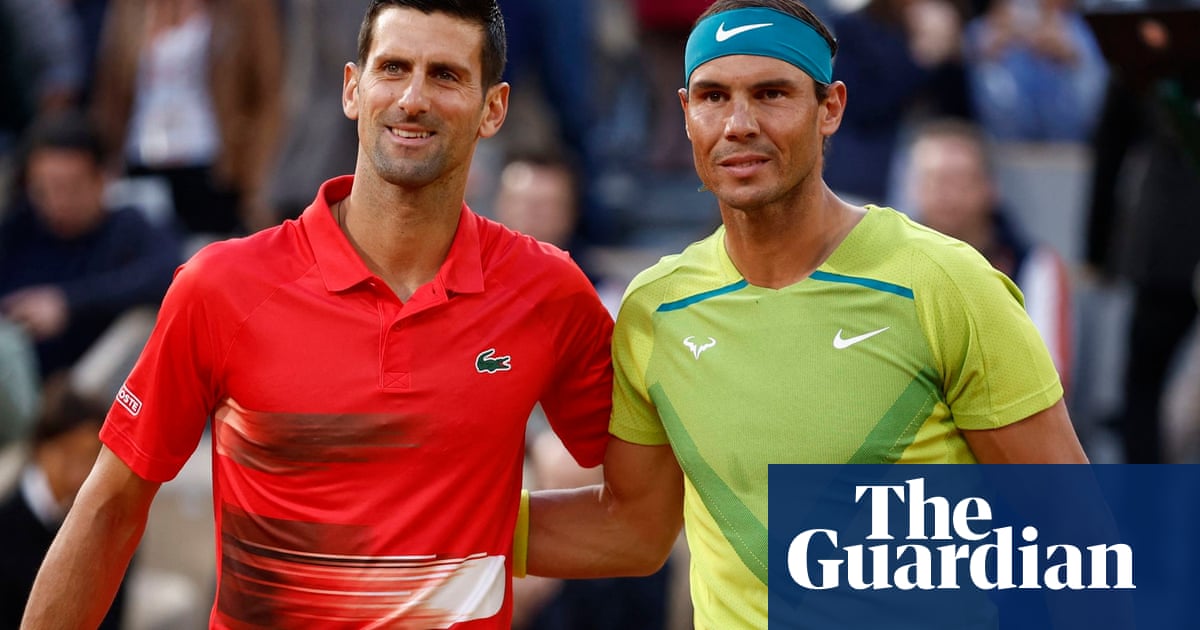 Rafael Nadal stated that his rival of many years, Novak Djokovic, is the most accomplished tennis player of all time. However, he was less clear about which player fans enjoy watching more.
In the US Open final this month, Djokovic triumphed over Daniil Medvedev, earning his 24th grand slam singles title. This puts him two titles ahead of Nadal and ties him with Margaret Court for the most titles in women's singles.
In an interview with AS on Wednesday, Nadal stated, "I believe numbers and statistics are separate entities. In this regard, I acknowledge that Djokovic has better numbers than me, which cannot be argued."
The topic of the best male player in history is a frequently disputed topic, with supporters of Nadal, Djokovic, and Roger Federer passionately defending their choices. Although Nadal recognizes the difficulty in determining a clear winner, he acknowledges that Djokovic holds the record for the most achievements.
"[There] are flavors, ideas, and feelings that can be conveyed by one or the other, and you may find that you prefer one over the other," he stated. "As for titles, I believe Djokovic is the greatest in history and there is no room for debate on that."
Nadal's attempt to match Djokovic has been hindered by injury. In 2023, a hip problem limited him to only one grand slam, the Australian Open in January. However, Nadal stated that injuries should not be used as an excuse for losing his record to Djokovic.
"As always, everyone can see the story as they wish, saying that I suffered many injuries. Bad luck for me or bad luck that I had my body this way," he said. "He has had another one, and in some ways that is also part of the sport. I congratulate [Djokovic] for everything he is achieving, and it doesn't cause me any kind of frustration."
In their past meetings, Djokovic has a small advantage over Nadal with a record of 30 wins compared to Nadal's 29.
At the age of 37, Nadal stated that Djokovic's recent achievements did not impact his perspective on his own career.
"I expressed this sentiment when I held the most victories, I reiterated it when we were equal, and I stand by it now even though I am not in the lead: I will not attempt to be someone I am not through personal strife," stated Nadal. "I firmly believe that what is meant to be will be, and what is not meant to be will not happen. I am content with all that I have accomplished."
Federer has announced his retirement while Nadal is considering stepping away from the tour in 2024. However, even at 36 years old, Djokovic is still performing at a high level. Nadal believes that Djokovic is the only player who can challenge 20-year-old Carlos Alcaraz for the top spot in men's tennis.
Nadal stated that Alacaraz was previously the top-ranked player in the world, but is now young and only has competition from Djokovic.