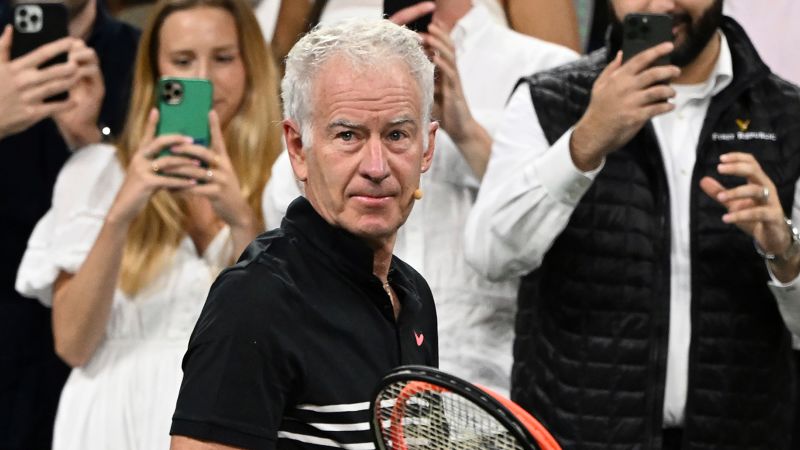 John McEnroe, the top tennis analyst at ESPN, announced that he has recently contracted the virus responsible for Covid-19. As a result, he will be unable to cover the US Open tennis championships for a period of time.
"Regrettably, I have tested positive for Covid after not feeling well," stated McEnroe on Tuesday. "I will be watching the US Open from home and am eager to return to work as soon as possible."
ESPN expressed their well wishes to the tennis Hall of Famer and stated that they are eager for his return when he is ready.
Per the US Centers for Disease Control and Prevention guidelines, individuals with a confirmed positive Covid test should remain in their homes for a minimum of five days and avoid contact with others. Those with moderate to severe cases must isolate for at least 10 days.
In March 2020, Patrick McEnroe, who is a broadcaster for ESPN and the younger brother of McEnroe, tested positive for coronavirus.
In 2009, John McEnroe became a part of the network's initial coverage of the US Open. During his playing career, McEnroe achieved victory in four out of his seven Grand Slam singles titles at the US Open.
The last tennis major tournament of the year began on Monday and will end on September 10th.
Source: cnn.com