David Irvine, who has died aged 88 after a long illness, was a born storyteller. He reported for the Guardian for more than 27 years, first on northern rugby union and cricket and then, for 20 years, as the tennis correspondent.
He was a skilled artisan, renowned as the "ad-lib king" in his field, due to his impressive talent for dictating large pieces to copytakers from memory. His son Chris, who is also a journalist, recalls: "He could write 1,200 words on a Wimbledon final without any notes, and this ability enhanced his writing. It was his specialty – he truly savored his work and embodied the classic journalist style."
Irvine was born in 1935 in Kendal. At the age of 17, he began working at the Kendal office of the Lancashire Evening Post. He received guidance from Harry Griffin, a writer for the Guardian's Lakeland Diary for 50 years. Irvine's reporting career began to take off as he covered Donald Campbell's record-setting accomplishments on Coniston and Ullswater in his Bluebird K7 hydroplane.
After completing his national service, he began his sportswriting career by joining the Coventry Evening Telegraph as a correspondent for rugby union, cricket, and speedway. During his tenure at the paper, he witnessed the success of Coventry rugby club and in 1969, he achieved his ultimate goal of becoming the northern rugby union correspondent and cricket writer for the Guardian, stationed at their Manchester office on Deansgate.
In 1976, while on vacation in Spain, Irvine received a call from Peter Preston, the editor, who offered him the position of tennis correspondent, taking over for David Gray. He covered his first Wimbledon in 1977, which was when Virginia Wade won. Over the course of his career, he reported on more than 70 grand slam events and enjoyed the companionship of the tennis circuit and the competition between players like Björn Borg, John McEnroe, Jimmy Connors, Martina Navratilova, and Chris Evert. He was an early advocate for the use of statistics and his successor, Steve Bierley, remembers him as a kind individual who had a talent for uncovering unique statistics without the aid of Google.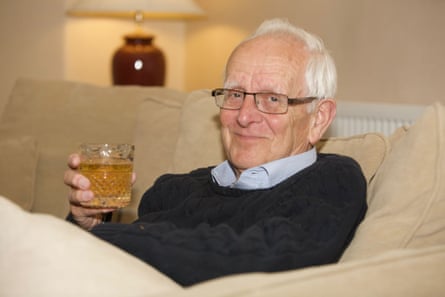 He was frequently spotted with a cigar or a glass of red wine outside of the court, earning the nickname "Noddy" for occasionally nodding off during matches. He often included references to classical music in his writing and made sure to attend performances at Carnegie and Avery Fisher Halls during the US Open. Meeting the American violinist Isaac Stern and dancer Rudolf Nureyev was a highlight for him.
The North of England's famous victory over the All Blacks at Otley in 1979 gave him the most pleasure to write about, but his favourite sporting memory came not from reporting duty but being at Old Trafford in 1956 to see all 19 of Jim Laker's wickets against Australia.
Following his retirement as a tennis correspondent in 1996, he continued to work independently for the Guardian and Observer, covering tennis and rugby union. He later shifted his focus to rugby league for the Times. Despite leaving his career behind, his passion for sports remained strong. However, the passing of his wife Eileen in 2006 after 45 years of marriage deeply affected him. He is survived by his sons Chris and Rob, with the latter also pursuing a career in journalism.