CNN
—
After more than 30 years since its groundbreaking journey around the world, the Maiden racing yacht has returned to the open waters and is making a positive impact on the lives of young women.
Tracy Edwards, a British sailor, led a crew of all women on the ship Maiden to complete the first ever voyage around the world in 1990. This was a significant moment for a sport that had been resistant to including women.
"It can be difficult to recall that there was significant resistance to our participation in worldwide racing," Edwards shares with CNN Sport's Don Riddell. "It was a stronghold of male superiority in the sport."
The team ultimately won two out of the six sections of the Whitbread Round the World Race, which is now called the Volvo Ocean Race. They also came in second place overall in their category, challenging the sexist beliefs that were prevalent in sailing during that era.
Edwards mentions that his favorite headline was, "Maiden is simply a container of pastries." He also notes that the journalist later described the crew as "a group of clever and speedy individuals."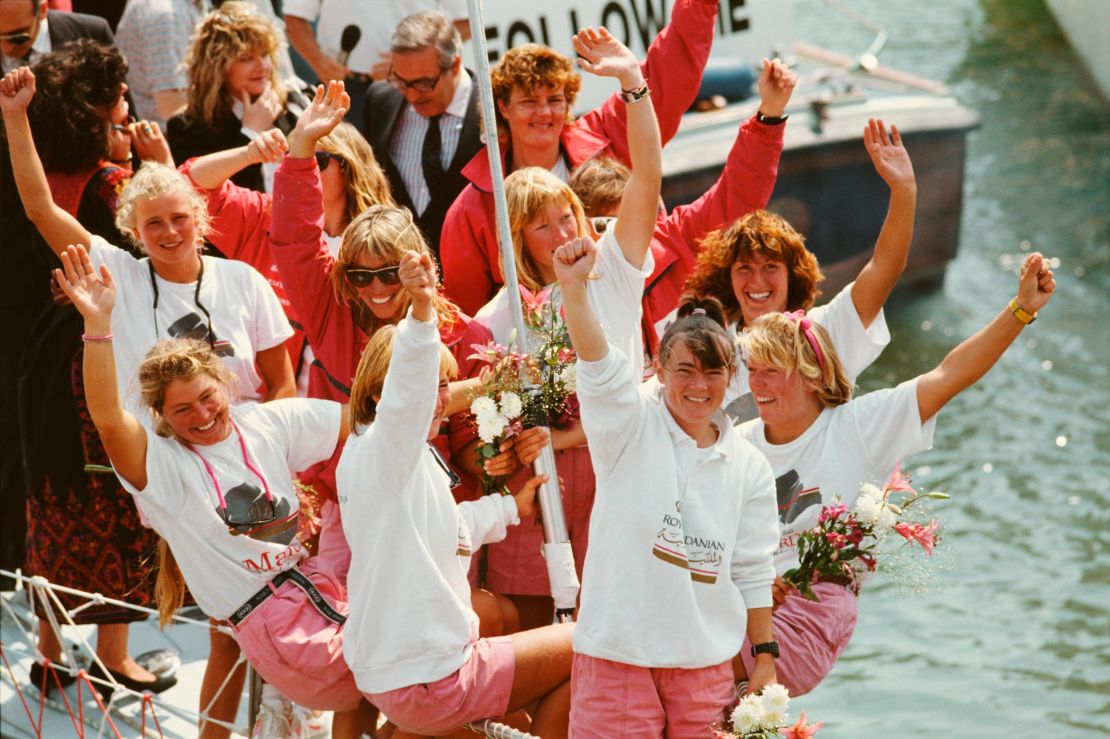 33 years ago, Maiden still embodies the idea of women's empowerment, strength, and capabilities, as stated by Edwards.
After being restored to its original state, the yacht has been traveling the world since 2018. Most recently, it completed a trip from Dakar, Senegal to Cape Town, South Africa.
The goal of the tour is to generate funds and bring attention to the importance of girls' education. It focuses on keeping girls in school until they reach the age of 18, especially in developing countries.
Restoring Maiden to its seaworthy state was a challenging task. In 2014, Edwards received news that the ship had deteriorated and was decaying in the Seychelles.
This led the initial team from the 1989-90 Whitbread Round the World Race to initiate a fundraising effort. With assistance from Princess Haya Bint al-Hussein, daughter of the deceased King Hussein of Jordan, they successfully returned Maiden to the UK and launched a restoration project.
The non-profit organization, known as "The Maiden Factor," is a tribute to the original crew's legacy.
In the next four years, Maiden plans to cover a distance of 90,000 nautical miles and visit 60 different locations in over 40 countries.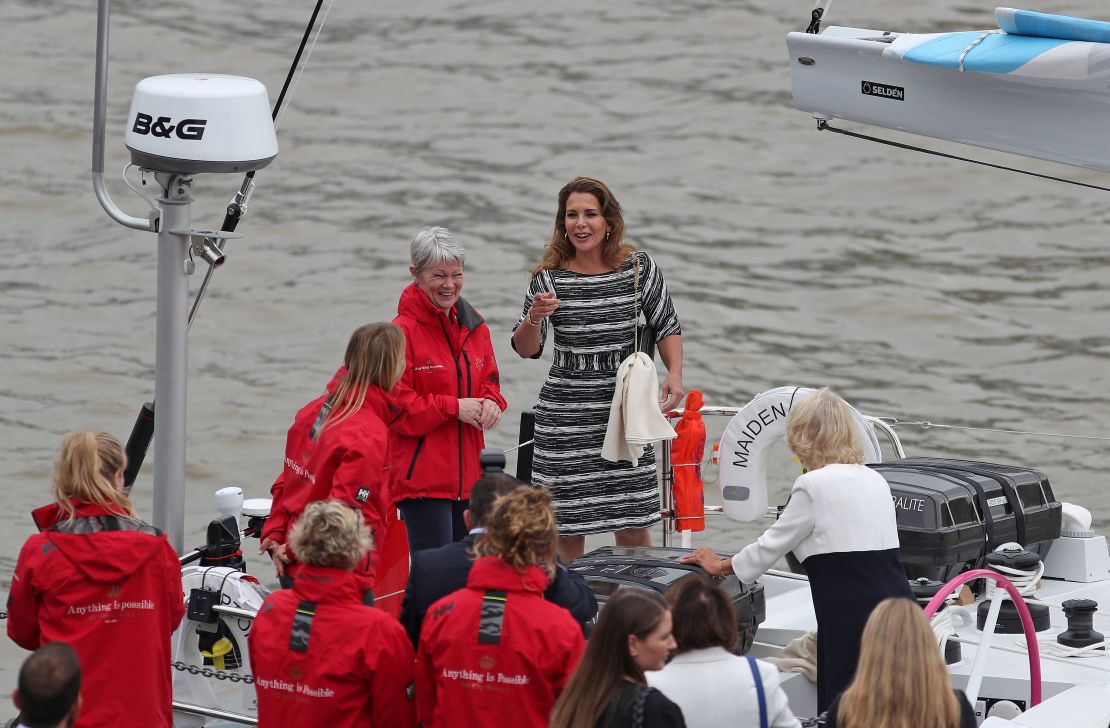 Lungi Mchunu, a member of the current Maiden crew, expresses that she has noticed people are starting to embrace their dreams and recognize the infinite potential within us as human beings.
"I simply want to encourage them to pursue their dreams and believe in their abilities. If things don't go as planned, that's okay. Keep pushing forward and find something that aligns better with your strengths and interests."
Mchunu, who is from South Africa, previously worked in banking and had a fear of the ocean. However, in 2017, she discovered sailing and has since overcome her fear. In fact, she has achieved the impressive feat of becoming the first African woman to sail to the Arctic.
Mchunu expresses feeling comfortable in the presence of large waves, despite there being no clear reason for this sensation.
"I am most at ease while at sea…Even when I was saved in the Arctic, I did not feel afraid. I was simply content, I suppose…I am discovering a part of myself that I never knew existed."
Rewording: Mchunu's greatest aspiration is to journey alone around the globe, and Maiden is enabling her, as it has done for numerous other women, to accomplish that dream.