I
In October 2021, Trevor Powers underwent a standard medical examination. During the checkup, he mentioned experiencing a slight stomach discomfort and was advised to take an over-the-counter medication for heartburn. Reflecting on the experience now, he expresses, "There are no words to accurately convey the severity of the impact it had on my body." The medication caused his digestive system to act like a small volcano, resulting in various symptoms such as vision issues and temporary paralysis.
He was confined by his own body and eventually, even singing became unachievable. "I was completely voiceless for several months. I couldn't talk." When his brother came to visit during Christmas, he remembers only being able to communicate through text messages from across the room.
During the most difficult times, he always made sure to journal, refusing to let the experience go by without learning something from it. Despite seeing various specialists and experiencing symptoms that affected his vision and sensation, he gradually began to feel rejuvenated. Simple things like feeling the wind on his skin, enjoying food more, engaging in conversations more deeply, and listening to music more fully, all became more meaningful to him. He also revived his music project, Youth Lagoon, and wrote an exceptional album in 2023 called Heaven Is a Junkyard. This album brought a newfound sweetness to his songs about lost individuals and those searching for meaning. His vulnerable singing voice and delicate piano playing were accompanied by warm bass that provided a comforting and almost lullaby-like feel, even in the stark ballad that inspired the album's title.
Powers is currently engaged in a video call while parked at a rundown car park near a Target store on the outskirts of Phoenix, Arizona. He is on his way to Santa Ana for the next stop on his extensive American tour, which will eventually lead him to the UK and Europe later this month. Despite his recent challenging illness, Powers expresses his excitement to be back on the road and describes the American landscape as both serene and fulfilling.
Although his music is influenced by his hometown of Boise, which is located in the conservative state of Idaho, he initially wanted to leave for more exciting cities as a teenager. However, as he began traveling for his music, his perception of home changed and he developed a deeper appreciation for it. He admits that living among his conservative neighbors, with his delicate features and slim build, can be challenging. Despite this, he sees it as a valuable experience as it constantly pushes him to have difficult conversations and articulate his beliefs effectively. He has no intention of leaving Idaho.
He and his three siblings were raised in a chaotic and rough environment within a deeply religious family: "The Bible was strictly interpreted and followed like a set of rules." Although his spiritual beliefs have become less defined over time, he still maintains a strong bond with his family, who are all located nearby except for his youngest brother who is serving in the military in Virginia.
Despite their loving nature, Powers' family made sure to shelter their children from the modern world. They were homeschooled and only allowed limited access to music, including the Carpenters, Elvis, the Beach Boys, and Christian music. Powers recalls, "That was the extent of our musical exposure. Bands like Nirvana and other 90s music didn't even exist to me."
While attending church, I noticed a child playing the piano. It was mesmerizing and sparked my interest in learning. My parents granted my request and I began taking lessons at the age of six. However, by the time I turned 12, I became eager to create my own music rather than playing others' pieces.
Terry, Powers' uncle and a symbol of rebellious charm, broke through the strict religious beliefs and introduced a new form of art. Despite his struggles with addiction and being on the run at times, Powers fondly recalls Terry as one of his biggest inspirations and a kind and gentle soul who immediately supported his early attempts at songwriting.
Afterwards, Powers' main artistic goal was to compose songs that he could share with his uncle when he came to visit. In return, his uncle exposed Trevor to underground icons like Joy Division, the Velvet Underground, My Bloody Valentine, and Talking Heads. Although these influences may not be evident in Youth Lagoon, their teachings about the value of breaking musical norms stayed with him.
Terry passed away in 2007 from an overdose, which was a significant loss for me. He had always been my biggest supporter and a major influence in my life. My creative process was inspired by writing music for him and trying to gain his approval. He continues to be a presence in Youth Lagoon, much like the ghost of Idaho that I am constantly getting to know more.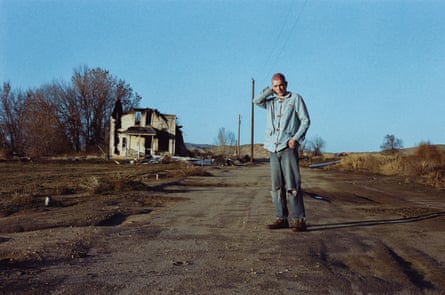 The bedroom sketches for his uncle became songs that he began putting on Bandcamp. These were picked up by label Fat Possum soon afterwards and made up his acclaimed debut The Year of Hibernation in 2011; the songs' quiet angst, reflecting Powers' sometimes paralysing struggles with anxiety, won admiring reviews.
In 2013, Wondrous Bughouse was released, featuring larger guitar sounds and powerful drum beats to accompany the delicate keyboard melodies. The addition of glitchy electronic elements and waltz-inspired rhythms continued to surprise listeners. In 2015, Savage Hills Ballroom was released, showcasing Powers' newfound confidence in his vocal abilities as it took on a more dramatic and reverb-heavy sound compared to previous albums.
It sounded like an artist restlessly rearranging his sonic palette. But Trevors felt penned in by the expectations first generated by The Year of Hibernation and decided that was it. "There is nothing left to say through Youth Lagoon. It will exist no more," he wrote on Twitter at the beginning of 2016.
Powers released two additional albums under his name, Mulberry Violence (2018) and Capricorn (2020), which took a step back from the limelight. He claims these albums allowed for a new level of sonic experimentation, but they convey more anguish compared to his previous work, as his vocals are drowned out by intense effects and feedback and are nearly absent on Capricorn.
After October 2021, he no longer chose to be voiceless when he went for his checkup. He attributes his survival to his wife, whom he has known since high school and has been with for 17 years. He says, "She is my everything. I cannot even put into words what would have happened if she had not helped me through it." Despite his concern that he was dragging her down with him, Powers recognized her unwavering support.
The experience made Youth Lagoon feel a much less restrictive home for his music, and he began writing songs for a new album. He approached star XL producer Rodaidh McDonald (the xx, Adele, Gil Scott-Heron) and Heaven Is a Junkyard quickly swam into focus.
Powers' sickness is consistently mentioned throughout the album. The contemplative, country-inspired rhythm of "Idaho Alien" alludes to a moment of suicidal thoughts during the beginning stages of the illness. The lyrics "I don't remember how it happened / Blood filled up the clawfoot bath and I will fear no frontier … Filling the tub and waiting for God" express the dark mindset. Powers explains, "I felt that if I could convey those emotions through music, then I wouldn't have to act on them in real life." The song's arrangement is comforting and more developed than previous tracks, hinting at a sense of hope.
However, he emphasizes that the record showcases more than just his own extreme experiences. The melodies encompass a variety of styles and stories that he refers to as "upside-down Americana". These are tied together by his vulnerable voice, which he deliberately emphasized at the time. He clarifies, "I am not attempting to sound like a skilled singer, I am simply striving to sound like myself." The songs explore archetypes of American gothic, with lyrics like "Dolly emerges from the light / Clutching a handful of tight licorice" and "Tommy departed for war without a farewell … Knuckles of a champion raised high."
Many of the people he feels a strong connection with in Boise are local residents. This includes a piano teacher who is 80 years old and lives nearby, as well as a meth addict who lives next door and has unconventional behaviors such as mowing the lawn at 3am and using her garden as a campsite for others who use drugs. According to him, this is a true representation of Idaho. He also takes trips alone into the countryside surrounding Boise, where he finds inspiration for many of his songs. The landscapes range from desert to prairies to densely forested mountains, reminiscent of Narnia. The town of Idaho City, which was once a booming mining community but now only has a few hundred inhabitants, serves as a source of creative inspiration.
Powers shares that he is currently in the process of recovering from the severe effects of his illness. However, he also reflects on the positive aspect of the experience, as it sparked a newfound creativity within him. He admits that he is currently struggling to keep up with his creative ideas. While he enjoys being active once again, he is eager to return to the solitary environment of Idaho where he can fully immerse himself in new and original concepts. Having gone through the limitations imposed by sickness, Powers has developed an appreciation for them, believing that they hold the key to eternity and immortality.
Source: theguardian.com