A new three-part series, narrated by Kiefer Sutherland, will focus on the 1980 murder of John Lennon and the investigation into his killer, Mark David Chapman.
Apple TV+ described John Lennon: Murder Without a Trial as "the most thoroughly researched examination of John Lennon's 1980 murder, which shocked and saddened the world".
In December of 1980, Lennon was killed in the entrance of the Dakota, his home in New York City. Chapman, the perpetrator who used a .38 special revolver and fired five hollow-point bullets, admitted to the murder of Lennon. He received a prison sentence of 20 years to life.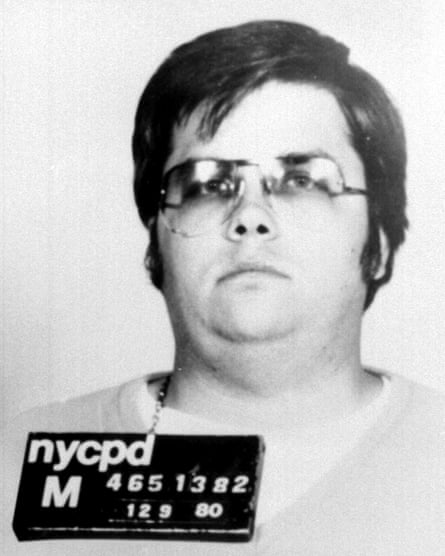 This series will feature never-before-seen footage, such as first-hand testimonies and images from the crime scene, as well as discussions with Chapman's psychiatrists, attorneys, investigators, and prosecutors. It will also include perspectives from individuals who were close to Lennon.
Apple TV+ stated that the documentary team was granted "extensive Freedom of Information Act requests" by the New York City Police Department, the Board of Parole, and the District Attorney's office during the production of the series.
It is uncertain if Yoko Ono, the late John Lennon's wife, was involved in the creation of the documentary. There has been no response from her representatives when contacted by The Guardian.
On December 8th, Chapman journeyed from Hawaii to New York with the intention of killing Lennon. Prior to the incident, he had encountered the Beatles frontman and requested an autograph on a copy of Double Fantasy, Lennon and Ono's latest album.
Chapman acknowledged having mixed emotions about the murder during his parole hearings. He stated, "It wasn't entirely premeditated, but a large part of it was. I did have thoughts of walking away and taking the album home to show my wife, thinking everything would be okay." However, he admitted that he was driven to carry out the murder and nothing could have stopped him from entering the building.
Chapman was denied parole for the twelfth time in 2022. Ono, who was with Lennon on the day of his death during a photoshoot for Rolling Stone magazine, has reportedly been consistently advocating for Chapman to stay in prison. Chapman will have another chance for a parole review in 2024.
At the moment, there is no confirmed release date for the docuseries.
Source: theguardian.com