'T
I have three important recommendations for my students: firstly, always be punctual. Time is valuable, so do not squander it. Secondly, put your ego aside and focus on the task at hand. Thirdly, be attentive and listen carefully. By leaving your ego behind and keeping your ears open, you can fully understand the music and make a meaningful contribution.
According to Ron Carter, at the age of 86, he is still a prominent figure in American music. He holds the record for the most recorded bassist in jazz history, with over 2,250 individual albums. Carter states that he loves making music and sees himself as a servant to the music. He is also a professor at several universities in New York. As a bandleader, he enjoys being in control but also values the chance to collaborate with other musicians and contribute to their vision. He adds with humor that playing sessions is also financially rewarding.
Carter's Foursight quartet are performing two concerts at the London jazz festival this month. As the living link between bebop and hip-hop, the elegant double bassist is a godfather of sorts for the UK's thriving jazz scene.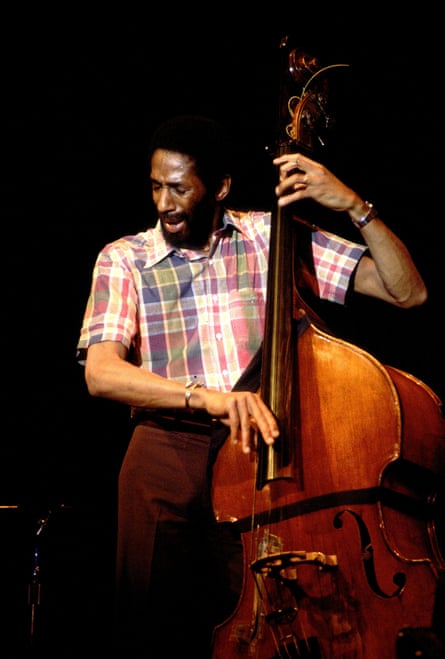 Carter's exceptional technique, strong and driven swing, and rich and resonant sound have established his bass as a unique instrument, comparable to Miles Davis's trumpet or Thelonious Monk's piano. His sound connects a formidable lineup of jazz legends – Bill Evans, Chet Baker, Sarah Vaughan, Stan Getz, Lee Morgan, Lena Horne, Cannonball Adderley, Helen Merrill, Charles Lloyd, Sonny Rollins, Freddie Hubbard – with popular names in pop, rock, and soul such as Paul Simon, Billy Joel, Aretha Franklin, Roberta Flack, Santana, Gil Scott-Heron, and Erykah Badu. When rapper Q-Tip asked Carter to play on A Tribe Called Quest's 1991 album The Low End Theory, his smooth bass helped kick off a brief surge of jazz-rap fusion.
Interestingly, Carter did not intend to pursue a career in jazz. He explains, "I was more focused on classical music rather than jazz during my childhood in Detroit. I excelled at playing the cello." However, due to segregation, Carter was unable to fully realize his potential. "Whenever my high school presented students for performances at events like PTA meetings, they always chose a white student instead of me." Being practical, Carter noticed that the orchestra's double bassist would be graduating the next semester. "This meant there would be no one to play the bass. I saw an opportunity and decided to sell my cello, gather some money, and start taking bass lessons. By January 1955, I was playing bass in the orchestra."
Carter, who was equally skilled in bass and cello, decided to pursue a music degree at the University of Rochester. However, he faced discrimination due to his race, which limited his opportunities in classical music. Realizing that many orchestras were not open to hiring African American musicians, Carter turned to jazz. He had a part-time job as a musician at a club in Rochester, where he was encouraged by visiting jazz artists like Sonny Stitt to move to New York after graduation. Carter points out that he was not the only Black classical musician who transitioned to jazz, citing examples like Hubert Laws and Miles Davis. He agrees with the idea that jazz is considered America's classical music.
In 1959, Carter moved to New York and became a member of Chico Hamilton's quintet as a drummer. He formed a productive collaboration with the band's innovative saxophonist and flautist, Eric Dolphy. Carter fondly remembers his late friend, who passed away unexpectedly from diabetes in 1964, as a talented musician and kind individual. He was impressed by Dolphy's technical skill and innovative approach to harmonics, and enjoyed performing with him.
Carter received a steady stream of work, including a two-week stint at New York's Half Note club in April 1963 with trumpeter Art Farmer. During this time, Miles Davis entered the club and stood next to the jukebox.
During the break, Miles approached me and informed me that Paul Chambers was leaving his band to join Wynton Kelly, and asked if I would be interested in touring with him. I responded by saying, "Mr. Davis, I am currently contracted to work with Art for the next two weeks. If he approves of me leaving early, then I would be happy to join you. Otherwise, I must honor my commitment." Miles exclaimed, "What?" and then went to speak with Art. Art gave his approval for me to leave, so I joined Miles on tour. Miles appreciated that I was committed to honoring my previous agreement with Art, and this helped establish a good relationship between us.
At the age of 25, Carter joined forces with 17-year-old drummer Tony Williams and 22-year-old pianist Herbie Hancock, as well as 33-year-old saxophonist Wayne Shorter, to form Davis's second great quintet. Over the next five years, they revolutionized modern jazz by releasing six albums that combined the modal style of Davis's previous quintet with electric instruments and more experimental elements. Carter's dynamic playing and innovative compositions solidified his position as a leading figure in the American jazz scene.
Carter describes the band as a laboratory where Miles was the leader. He takes pride in the music they created and believes it remains unique even today. In the studio, Miles didn't give orders but instead focused on what each member could contribute to the session. The key was to listen, pay attention, and comprehend the evolving sound. It was an exciting journey.
"I gained a wealth of knowledge from my collaboration with Miles. One important lesson I learned was that being a band leader requires having strong shoulders, as all the responsibilities ultimately fall on you. In 1968, I parted ways with Miles due to our extensive traveling and my desire to spend more time at home. Fortunately, I had received numerous offers to play on recording sessions, so I was confident in my ability to make a living without constantly being on tour."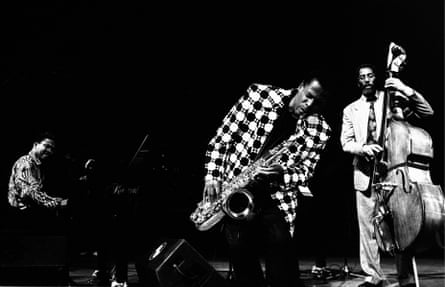 In 1969, Carter had a significant year. His second album, Uptown Conversation, received widespread acclaim. He also participated in numerous recording sessions, such as playing on Aretha Franklin's Soul '69 album and Roberta Flack's First Take. The latter, Flack's debut, featured the song "The First Time Ever I Saw Your Face," which became a number one hit in the US in 1972 after being included in a love scene in the film Play Misty for Me by Clint Eastwood. Carter's bass playing provides a strong foundation for the song, adding a sensual depth with its deep tones.
Carter describes Roberta Flack as an exceptional vocalist and skillful pianist. Working with her was a dream come true for him. In the studio, she would play the songs and he would listen, adding his own touch where he felt it was appropriate. He also speaks highly of Aretha Franklin, referring to her as the queen of soul singers and a talented pianist as well. In the studio, she would playfully question his musical choices, to which he would jokingly reply that it was divine inspiration. They had a great rapport.
James Brown was a notable performer whom Carter supported. According to Carter, R&B musicians strive to replicate the sound of a recording while jazz musicians take the opposite approach. Despite his commitment to playing music for others, Carter has produced numerous albums as a bandleader. These albums encompass a variety of styles, from mellow jazz fusion to collaborative pieces with talented colleagues to solo bass performances. He even has a series where he plays Bach on the double bass. In addition to his musical pursuits, Carter has written multiple books on bass instruction and offers classes and private lessons. The only things that have impeded his productivity are the pandemic and a back injury, which resulted in him having to cancel his 2022 shows.
When I asked Carter what continues to inspire him, he reflected on the best advice that Miles had given him early on in their working relationship. Miles had told him to always "play the music well," which meant to not make excuses or become lazy or bored, even if you were sick. Carter has always strived to follow this advice and has passed it on to his students, reminding them to always play the music well.
Source: theguardian.com