N
Sawhney was born in the southern region of London in 1964 and raised in Kent. He developed a passion for music at a young age, learning to play the piano, guitar, sitar, and tabla. He pursued a degree in law and then accountancy at Hertfordshire University, where he met Sanjeev Bhaskar. Together, they formed the comedy duo known as the Secret Asians and later created Goodness Gracious Me. Sawhney eventually left comedy to focus on his music career and has since released 13 studio albums, including the critically acclaimed Beyond Skin, which was nominated for the Mercury Prize. In addition to his music, Sawhney also composes scores for films, TV programs, and stage productions. His most recent album, Identity, is currently available.
1. Theatre
The Time Traveller's Wife at the Apollo theatre, London
The musical, featuring music by Joss Stone and Dave Stewart, was an enjoyable experience. As a science fiction enthusiast, I was curious about the mechanics of time travel, but the focus of the story is on the love between the main characters, Clare and Henry. Henry continuously disappears and reappears at various points in Clare's life, adding to the dramatic effect. The staging, particularly when a character suddenly vanishes on stage, was impressive. The cast was highly enjoyable, and Joanna Woodward, who portrays Clare, has a similar vocal quality to Joss Stone.
2. TV
The TV series "The Morning Show" on Apple TV+.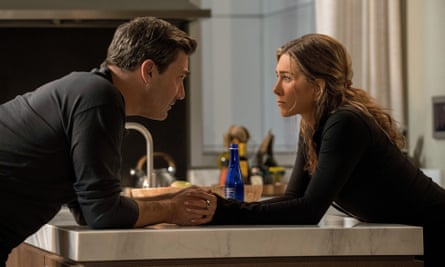 The ongoing television series featuring Jennifer Aniston as a prominent news anchor in the United States has been highly captivating. Previous seasons tackled timely topics such as #MeToo and other relevant issues. In the current season, which is approaching its finale and has left viewers on edge, the focus has shifted to media corruption and the influence of corporations and wealthy individuals on news content. Jon Hamm portrays a character named Paul Marks, who is clearly inspired by Elon Musk. The show raises important questions about integrity and exposes the power struggles that can take place within high-ranking news organizations. While it may not always hit the mark, it is certainly worth watching.
3. Restaurant
Jikoni, London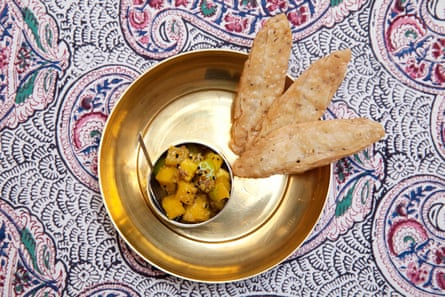 Jikoni, located in Marylebone, is a quaint eatery that exudes a cozy vibe and serves some of the best food in London. Ravinder Bhogal, the owner, hails from Kenyan-Indian roots and her culinary style incorporates a fusion of Arabian, Indian, and African flavors that blend together seamlessly. The ingredients used are always fresh and thoughtfully selected. It's difficult to choose a favorite dish, but the mango and golden coin curry is simply divine. Even those who aren't fans of aubergines will be pleasantly surprised by Ravinder's skillful preparation of them. Her flavor combinations are truly exceptional.
4. Dance
The Sadler's Wells performance of "Our Voices" by the English National Ballet.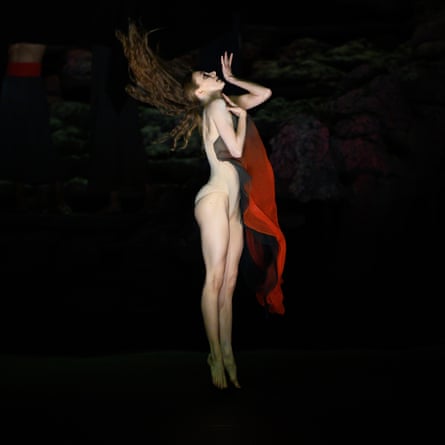 My mum was a Bharatanatyam dancer – an Indian classical form of dance – so I've always had a strong love of the form. I go to a lot of shows including, recently, this programme in three parts at Sadler's Wells. The first piece, Theme and Variations, was choreographed by George Balanchine, but I was really interested in seeing Andrea Miller's interpretation of Stravinsky's Les Noces. It was outstanding. I left with a sense of having been immersed in a twilight world.
5. Film
Maestro (dir Bradley Cooper)
I watched a preview of the new film about Leonard Bernstein at Tate Modern. Biographical films about conductors often exaggerate, and this one has some over-the-top moments, but Bernstein himself was known for being dramatic at times. The story is quite tragic. Bernstein was homosexual and the movie portrays him constantly being unfaithful to his wife, played by Carey Mulligan. Despite this, their relationship appears to be strong. Bradley Cooper does an excellent job portraying Bernstein, and Mulligan's performance is exceptional. The aging effects are also incredibly realistic; the makeup artist deserves an Oscar.
6. Music
Jason Singh, Royal Albert Hall, part of the Journeys festival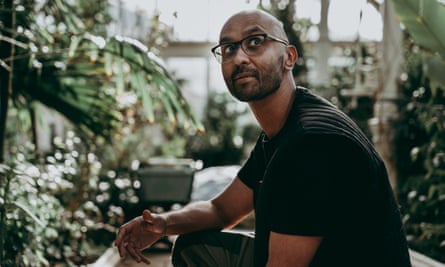 Jason Singh is an exceptional beatboxer and sound creator. I hired him for the Journeys festival last month and he collaborated with three other musicians: Aref Durvesh on tabla, Giuliano Modarelli on guitar, and Danny Keane, who plays cello and jazz piano. They worked seamlessly as a team. At one point, Jason delivered a remarkable beatbox solo that was unconventional and focused more on creating sounds and cinematic moods. The audience was kept on their toes as they were unsure of what to anticipate, but the performers did a fantastic job of captivating them.
Source: theguardian.com