O
On a breezy evening in October, the followers of Father Antonio Pileggi are lining up under the shelter of the 15th-century Jesuit church on San Fedele Square in Milan. The focus of tonight's gathering at the San Fedele Cultural Centre is not preaching, but rather electronic sound.
A tall and slender Jesuit priest, aged 57, is showcasing a night of music from unconventional electronic composers Maryanne Amacher and Tim Hecker. He wears a crucifix around his neck and will perform in front of a diverse audience of university students, electronic music enthusiasts, and metal fans in the recently renovated auditorium. In the following month, Pileggi will also hold a concert featuring Nine Inch Nails' keyboardist Alessandro Cortini, who will be playing on a custom-made Strega synthesizer.
"The artists we select are individuals who embrace the spiritual and sacred elements," states Pileggi. "Some of our initial choices were taken aback by encountering a priest at a music festival, but word of this has now circulated."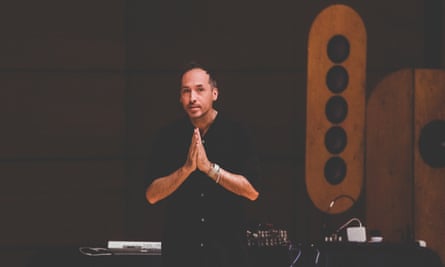 The combination of religion and avant garde music may seem unlikely. In May of this year, a group of far-right Catholic demonstrators protested a drone festival in Carnac, France with signs reading "Why are our bishops allowing an electro concert in a church?" In Nantes last year, activists prevented a church concert by Swedish darkwave artist Anna von Hausswolff. However, on San Fedele square, biblical verses and lively beats coexist peacefully.
After the war, the cultural center was established with the goal of uniting spiritual and cultural aspects. Notable figures such as Pier Paolo Pasolini, Federico Fellini, and Marcello Mastroianni were among the first visitors, and the crypt of the church now holds contemporary art pieces by Lucio Fontana and Jannis Kounellis. However, it was not until Father Pileggi's arrival that music became a part of the center's offerings.
Pileggi, in his past life, was a creator of modern instrumental music. He received training in his hometown of Calabria and later in Paris, finding inspiration in artists such as Boulez, Stockhausen, and Messiaen. While working for the Atempo contemporary music festival in Caracas, Venezuela, he gained valuable experience in organizing concerts.
He didn't have faith in God at the time and even had some opposition to religious officials, he remembers. However, one Saturday evening he found himself in a Paris church during a sung mass. He couldn't explain why, but he felt compelled to return every week. He sensed that something within him was transforming.
In 1998, at the age of 32, he became a member of the Jesuit community. During his spiritual training, music took on a new meaning for him. He was able to witness the beautiful chanting of psalms in the monasteries and listen to music that praised God. This experience taught him a new perspective on music.
After being called to Milan from Belgium in 2009, Pileggi started to organise concerts again, exploring ancient music and contemporary composers, jazz and live soundtracks to silent films. He first invited Hecker to hold a concert in 2013 and realised that there was a scene of experimental musicians who were already interested in spirituality, if not through the form of orthodox religion.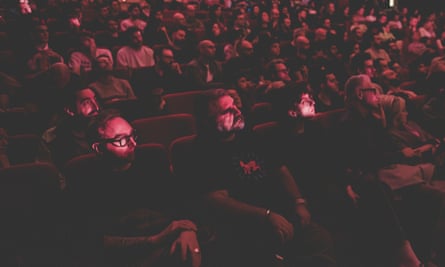 Pileggi elaborates that they discovered a new demographic that they are interested in connecting with. This led to the creation of the Inner Spaces festival, which focuses on the more intangible and spiritual forms of electronic, ambient, and experimental music. Pileggi emphasizes the importance of listening as a key aspect of the festival, noting that it is our primary sense and referencing the significance of the verb "listen" in the Bible. He also adds that it is crucial to listen to the word of God.
I have observed that music can help us focus on listening. Even if it is not religious music, it can bring us closer to our inner selves.
The audience at Hecker and Amacher's performance remained seated and fully engaged in the music. During the break, my neighbor pulled out a book and began reading.
Pileggi shares that the musicians who visit his cultural center frequently inquire about his beliefs and spiritual practices. He also receives correspondence seeking guidance on matters of spirituality. As their interactions continue, a bond forms and occasionally blossoms into a genuine friendship.
Religious beliefs are a personal matter and do not affect one's participation or attendance at concerts. The only religious figure in attendance is Father Pileggi. The nearby church is available for any religious matters.
Source: theguardian.com