Madonna's initial pitch for her Celebration tour was that she, known for pushing boundaries in the pop world, would finally give in to nostalgia. In a statement, she expressed her excitement to perform as many songs as possible and give her fans the show they had been anticipating. However, when the first dates in London were finally held after a three-month delay due to a serious bacterial infection that almost took her life, the tone of the show had shifted. It was no longer just what fans were waiting for, but also a reminder of what they could have lost.
Before her illness, the Celebration tour was planned as a tribute to the 70s New York City downtown scene, which was changed by gentrification, the artists lost to Aids, and Madonna's own mother who passed away from breast cancer when she was just five years old. Despite having numerous dancers on stage with her, the 65-year-old star still appeared to be a solitary figure – one of the last of her kind. However, being aware of her precarious position at the center of this performance, where she relived her past almost like a mythical challenge, added even more significance to the event. What did she have to prove? The show can be divided into two parts: how Madonna's life was shaped by history, including her experiences at the Paradise Garage and her relationship with photographer Peter Hujar, and how she, in turn, shaped history by becoming a force that others were drawn to. It can also be seen as a representation of Madonna as both a daughter and a mother – to her own children, four of whom joined her on stage, to the LGBTQ+ community (as a mother figure), and to the genre of MTV-era spectacle that set the standard for modern pop stardom.
Madonna's two pop daughters, Britney Spears and Taylor Swift, are currently involved in retrospective projects. Spears, 41, has released her long-awaited memoir, The Woman in Me, while Swift, 33, has embarked on her Eras tour and album rerecording project. These three artists are considered to be America's most iconic and mainstream pop stars: all three are blonde, white, and athletic, with a malleable sound, aesthetic, and moral code. They also represent the evolution of the pop star archetype over the past four decades, each influenced by their predecessor. These artists are defining their respective eras and serving as cultural avatars. It is noteworthy that three generations of the primary pop star archetype are now looking back to redefine themselves.
Madonna embodied true power, sexuality, and creativity, but record label executives only saw the surface level of these qualities and used them to create the image of Britney Spears. However, they refused to give her control over these aspects and instead used her as a machine. Spears realized this difference between them when Madonna paused the filming of their 2003 collaboration "Me Against the Music" to fix her outfit. This moment made Spears realize that she had the power to demand control like Madonna did. Taylor Swift, who was born in 1989, grew up in a toxic tabloid culture that constantly shamed Spears. As a career-focused teenager, Swift likely learned from Spears' experiences as a cautionary tale. Similarly, she also adopted an apolitical stance from the Dixie Chicks, who were ostracized for criticizing George W. Bush during the Iraq War. Swift never allowed her sexuality to become a target for criticism, although she still faced belittlement for her dating life. She understood the importance of writing her own songs, which gave her ownership over her artistic identity and a strong emotional connection with her fans.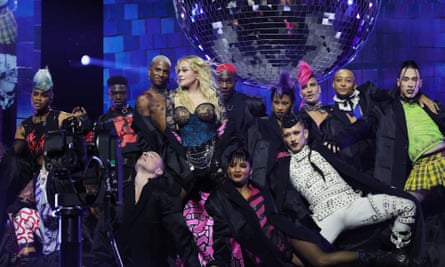 All three individuals are reclaiming control of their own stories, pushing back against the dominant patriarchal forces that have distorted them. At the age of 65, Madonna is asserting her dominance and embracing her sexuality, despite criticism from those who believe she is too old and misogynistic industry practices that try to limit the power of individual artists and constantly churn out new content. Her Celebration tour also highlights the influence of the queer community on her career, a debt that she openly acknowledges at a time when LGBTQ+ rights are being threatened. For Britney Spears, this is a particularly urgent matter as she is finally taking ownership of her life, which has been constrained by the prurient and hypocritical expectations of American pop culture and her father's conservatorship for the past 13 years. Similarly, Taylor Swift is reclaiming her voice in a business sense, after the rights to her first six albums were sold by a male music executive without giving her the opportunity to purchase them herself. In order to reduce their value, she is re-recording exact copies of the originals, giving her control over their use. Her accompanying Eras tour showcases her evolution over 17 years of changing musical and aesthetic styles, emphasizing that she is the central figure around which all of this revolves.
All three are sharing my personal story, but they are now able to do so because of changing societal and market forces that have allowed for a reexamination of these tales. The #MeToo movement opened the door for prominent women to redefine themselves within the constraints of the entertainment industry and media, where they have found commercial success but not necessarily personal fulfillment. This also turned confronting past traumas into a profitable commodity. The situation surrounding Spears serves as both a positive and negative example of this dynamic: the New York Times's 2021 documentary on her conservatorship, "Framing Britney Spears," had a significant impact on public perception and ultimately led to her release from the restrictive arrangement. However, it also sparked a wave of exploitative films focused on profiting from her tragedy. (Spears herself did not seem to care for these productions, stating, "There was so much speculation about my thoughts and feelings.") Exposing the misogynistic tabloid culture of the 2000s that shamed Spears also contributed to a higher level of media awareness, allowing younger generations to reject the inherited narratives surrounding female celebrities like Madonna, Britney, and Taylor. This shift in perspective allowed Swift to frame her rerecording project and the support from her fans as a feminist and moral act, as well as an opportunity to educate others on music rights.
Their ability to create these changes in perspective can be attributed to their status as white celebrities, which grants them more freedom to reinterpret their work compared to their Black counterparts. While most Black artists prioritize innovation, Beyoncé's recent Renaissance album and tour paid homage to Black and queer culture, reflecting her ongoing effort to preserve and celebrate Black cultural traditions.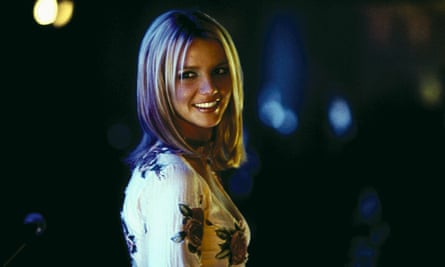 Some may argue that Swift's decision to re-record her music was well-timed. In the current streaming age, new albums often don't have the same impact as older ones (although Swift seems to be an exception to this). By reintroducing her back catalogue to a constantly growing fanbase, Swift is taking advantage of a valuable opportunity. It was recently reported that Swift has become a billionaire. Madonna also found a way to introduce her music to a new generation without selling her catalogue to an investment fund, as many artists from her generation have done. However, her plans for a biopic fell through. On the other hand, Spears doesn't seem as actively focused on revitalizing her older music. In fact, she mentions in her memoir that her music career isn't currently her main focus. Despite this, her label RCA has taken advantage of the renewed interest in Spears by reissuing nine of her albums on colored vinyl and releasing a digital remix EP of songs from the soundtrack to her film Crossroads, which was briefly back in theaters last week.
By framing the overall concept of their work, artists are able to emphasize the background and context of their music. This is particularly important in today's fan culture, which is heavily influenced by social media and often reduces significant cultural moments to mere "vibes" or time periods (as Taylor Swift has cleverly utilized). However, looking back also plays into this trend. In an uncertain future, nostalgia can serve as a safe haven – even Britney Spears' difficult experiences during the 2000s can provide a sense of reassurance. But how does this focus on legacy impact an artist's future work? The emphasis on youth and beauty can often trap women in their past successes, as Madonna is well aware, making it difficult for them to be accepted in their evolution beyond a certain point. While her Celebration tour may be a triumph, it also signifies Madonna's acceptance of being a part of the heritage industry, and perhaps even admitting defeat in terms of her current artistic relevance. This is evident in her declining album sales since 2005 and the fact that her tour setlist only includes one song released since then (2015's Bitch I'm Madonna). It is possible that Madonna is also coming to terms with the limitations of her physicality, as she revealed to an audience in Antwerp when she said, "I must tell you, I don't feel very well right now. But I can't complain because I'm alive."
Looking back on her past, Swift has found both financial gain and moral validation. Hindsight has revealed the power dynamics in her formative relationships, and she has tried to rectify her past internalized misogyny in her re-recording of "Better Than Revenge" with softer lyrics. However, some argue that constantly oscillating between her adult and younger self has influenced her current music. Her most recent original album, "Midnights," is a contemplative and nostalgic reflection on various moments in her life, accompanied by a moody sound. Unlike her previous albums, which pushed boundaries, "Midnights" feels more like a consolidation of her existing style.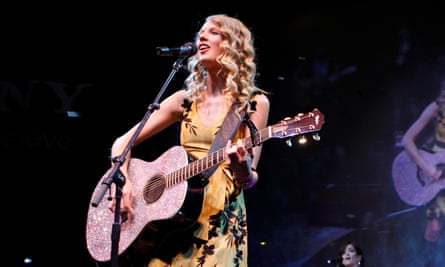 Besides the quieter lockdown albums, Midnights could have indicated Swift's move away from grandiose pop music and towards a more sustainable, experimental, and mature musical career – if not for her current seismic tour, one of the most spectacular in pop music history. However, even this tour feels like the end of an era in pop superstardom, a trend that was started by Madonna 40 years ago. There has been a decline in the emergence of new pop stars following in Swift's footsteps, with no major breakthroughs since Olivia Rodrigo in 2021. Swift remains one of the few remaining monocultural icons, interacting mainly with herself and her devoted fans. Just last week, she achieved the impressive feat of pushing a four-year-old song (without a rerecording) to the top spot on the US charts. The (on-and-off) 19-month Eras tour will come to an end in November 2024, marking a lengthy period of time where Swift will continue to reign supreme through nostalgia.
Spears is the only one who truly understands the consequences of living in the past and how it can affect the future. During the latter part of her conservatorship, which lasted for a significant portion of her life, she was obligated to achieve her greatest successes through a five-year Las Vegas residency. Trapped and unable to escape, she intentionally gave lackluster performances as a way to retaliate against those who held her captive. She explains that "toning down" her energy on stage was her way of shutting down the factory. In March 2020, Spears shared a quote from philosopher Mimi Zhu on Instagram advocating for wealth redistribution and striking, leading to jokes about "Comrade Britney." However, this was no laughing matter as Spears realized that she was essentially a means of production. Although her initial strike was not successful, she eventually gained her freedom from the conservatorship and no longer feels compelled to perform for anyone, either on or off stage.
After releasing The Woman in Me, Spears has expressed that she is moving forward and not dwelling on the past. She criticized the media for focusing on the most scandalous parts of her story. She stated on Instagram that the majority of the book is from 20 years ago and she has since moved on to a new chapter in her life. She is determined to keep it that way for the rest of her life, regardless of any obstacles. Despite the ongoing interest in her past, which may lead to changes in the conservatorship system, Spears has made it clear that she is focused on creating her own future, which may or may not include public disclosure. She has not promoted her book and her Instagram account is currently the only platform where she shares updates. On there, she maintains a raw and spontaneous presence, sharing dance videos, memes, and her thoughts without rehearsing beforehand. It's all about living in the present for Spears.
Source: theguardian.com