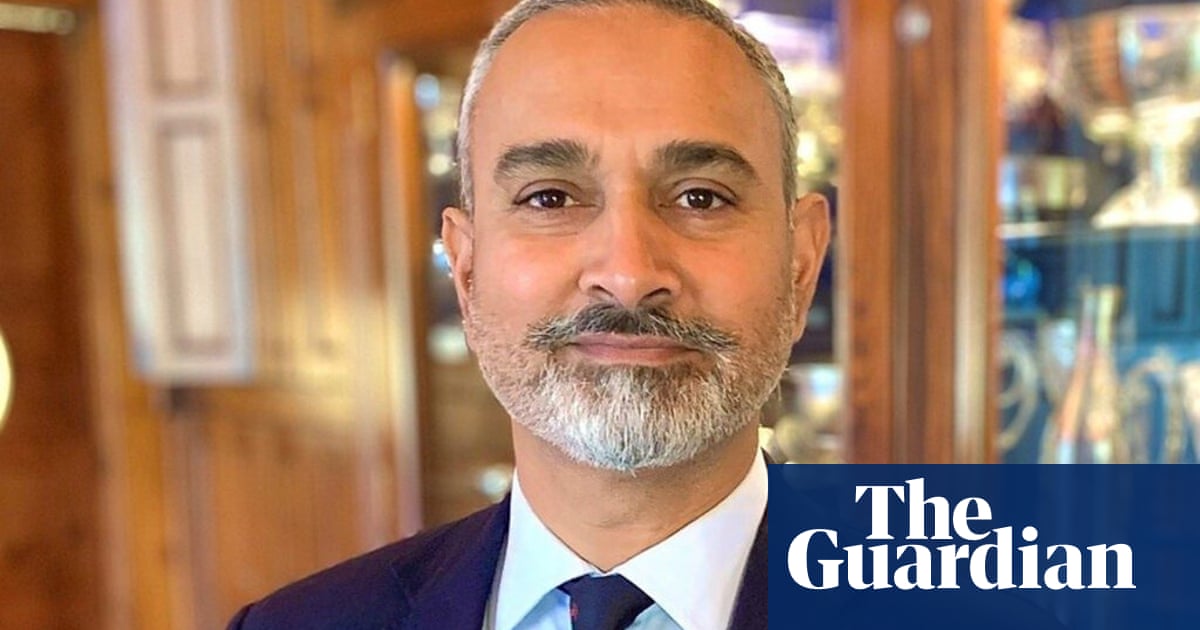 The Football Association has placed a council member on suspension for making a statement that suggested admiration for Benjamin Netanyahu from Adolf Hitler. In 2019, Wasim Haq joined the FA as a BAME Football Communities Representative, but recent comments regarding the conflict between Israel and Hamas on social media sparked an investigation into allegations of antisemitism.
There was mounting pressure for consequences to be enforced against Haq, who has denied any anti-Semitic beliefs. This came after the Lawn Tennis Association terminated his position as an independent council member on Monday. On Tuesday, the FA announced that he had been placed on suspension while an investigation is carried out. Haq is also under scrutiny from England Golf, where he holds a similar role to his position at the FA.
A representative stated that an inquiry is currently being conducted regarding Wasim Haq's behavior. He has been temporarily relieved of his council responsibilities until the investigation is completed.
The Football Association (FA) initially stated that Haq had removed the post and apologized after receiving inquiries. However, Lord Wolfson, who leads the FA's Football Regulatory Committee, urged the organization to take a more assertive stance. The FA conducted an investigation and on Sunday night deemed the post "unacceptable" and "extremely offensive".
Haq, who previously held a position on the FA's Inclusion Advisory Board, had posted on X: "Netanyahu has sacrificed his own people to maintain power…whilst #Palestinians are trying to maintain their sanity. Adolf Hitler would be proud of Benjamin Netanyahu."
After removing the post, Haq stated, "I have been made aware that a tweet I shared has caused offense. I have deleted the tweet and offer my sincere apologies to those who were offended."
Haq stated, "My post was specifically comparing two people who, in my opinion, have caused significant and lasting harm to marginalized groups on both sides of this tragic conflict, both currently and in the past."
I have never intentionally targeted any individual or group based on differences. I want to clarify that I am not antisemitic and have never been accused of being so. I sincerely apologize if my actions were perceived in a negative manner.
Wolfson proposed that Haq's expression of regret may have also violated the regulations of the Football Association. "The initial accusation of likening Netanyahu to Hitler is a direct violation of the IHRA's definition of antisemitism, which was adopted by the FA in January 2021," he stated. "Therefore, this so-called 'apology' is essentially repeating the same comparison."
The organization Kick It Out is advising all members of the football community to exercise caution when expressing opinions on social media about events in the Middle East. They remind us that emotions are running high and our words can have unintended consequences, potentially causing harm, anger, fear, and emotional distress.
Those in positions of authority and power must be cautious with their language. We aim to create a welcoming environment for individuals of all beliefs, including those who do not hold any.
Source: theguardian.com