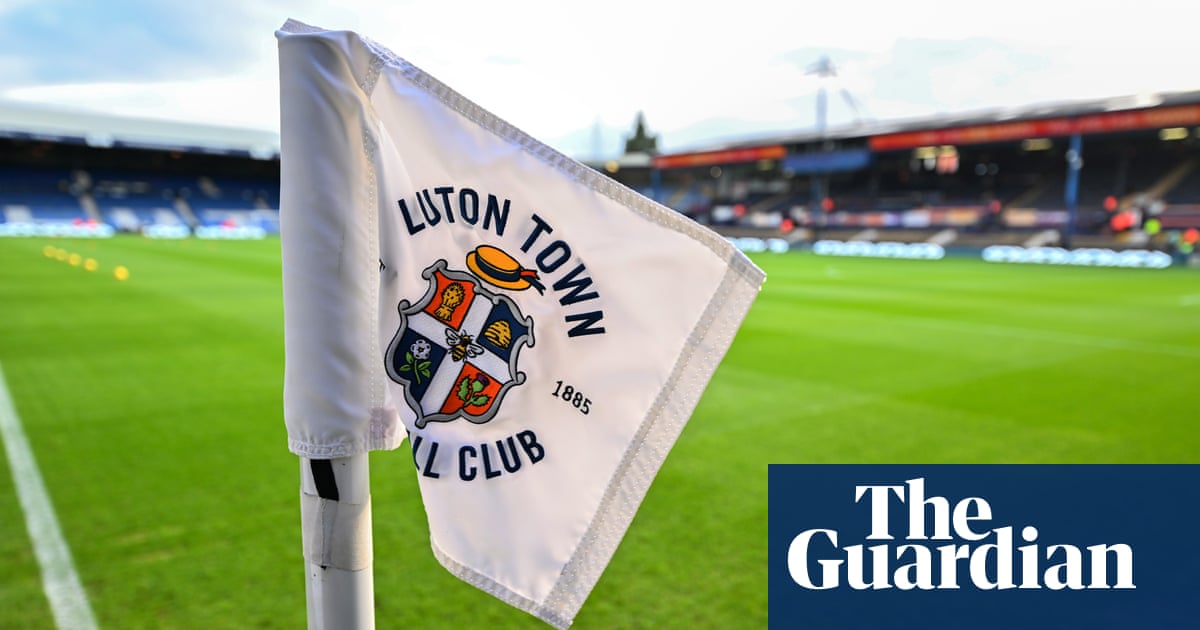 Luton has issued a warning that they will prohibit fans who are discovered to have engaged in offensive chants during Sunday's game against Liverpool at Kenilworth Road. This comes after the Football Association has asked for further details from the police regarding the insulting taunts that indirectly alluded to the Hillsborough tragedy.
Luton released a statement expressing their sadness and disappointment over a few fans who disrupted the event with chants that could be perceived as referencing past tragedies of Liverpool FC.
"Our safety and security team promptly initiated an internal inquiry. Those responsible could potentially receive bans from the stadium and face criminal charges," stated the announcement. Luton further mentioned that they are currently reviewing CCTV and media recordings and interviewing witnesses in order to identify the individuals involved.
The portion of Luton's statement expressing the possibility that fans may have sung the chants unknowingly did not sit well with Liverpool.
It has become clear that some individuals may have participated without being aware that the language used was connected to the Hillsborough and Heysel disasters. The statement from Luton suggests that the best way to prevent fans from chanting these words in the future is through effective communication and education.
The club issued an apology to their opposing team's supporters. "We, the members of Luton Town, sincerely apologize to anyone who was offended by the chants heard during yesterday's game," stated the club.
After the 1-1 draw, the FA requested comments from both Luton and the police regarding the chants that were heard. Luton responded later on Monday.
During the second half, a group of home supporters sang taunting chants that were criticized by Liverpool manager Jürgen Klopp and former captain Jamie Carragher, who was working as a pundit for Sky Sports at the game. It has been reported that Liverpool, who have collaborated with Manchester City and Manchester United fans' groups in the past to educate about the harmful effects of chanting, have also sent a letter to Luton asking about their intended response.
The FA released a statement on Monday addressing the tragedy that occurred during the Premier League match between Luton Town and Liverpool. They are currently gathering more information from Luton Town and the police.
"We denounce the use of such chants and will remain in close collaboration with all parties involved in the game, including clubs, leagues, fan groups, and authorities, to take proactive steps in addressing this issue."
During a heated game, it is thought that chanting took place while the score was tied shortly after the second half began. This chant, along with others directed at the opposing team's fans, was considered hostile. Both managers, Klopp and Edwards, claimed they did not hear the chants. However, Klopp expressed disappointment towards anyone who did participate in them.
"I'll find out [what was sung] but I can't comment on it," said Edwards. "I don't want to say the wrong thing right now. It's something I don't condone, we don't condone but I won't say anything at the moment because I haven't heard that."
Carragher expressed disapproval of the Luton fans and stated that making fun of the 1989 tragedy where 97 Liverpool supporters passed away was crossing a line. He reminded supporters that while rivalry is expected, it shouldn't go to such extreme levels. He acknowledged that this behavior has occurred in the past among various clubs, but in today's society, it should not be tolerated.
In April, The Guardian reported that the Premier League was taking stronger action against offensive chanting following a rise in incidents. A working group, comprised of the Premier League, clubs, Football Association, English Football League, and Football Supporters' Association, was formed this year to address the issue. They consulted with the police and Crown Prosecution Service to explore potential legal measures for prosecuting those accused of participating in the offensive chanting.
Under the Love Football, Protect the Game campaign, the English football authorities have implemented new regulations and strict measures to address incidents of violence. This includes imposing stadium bans and potentially pursuing legal action against individuals involved in tragedy-related offenses.
Source: theguardian.com