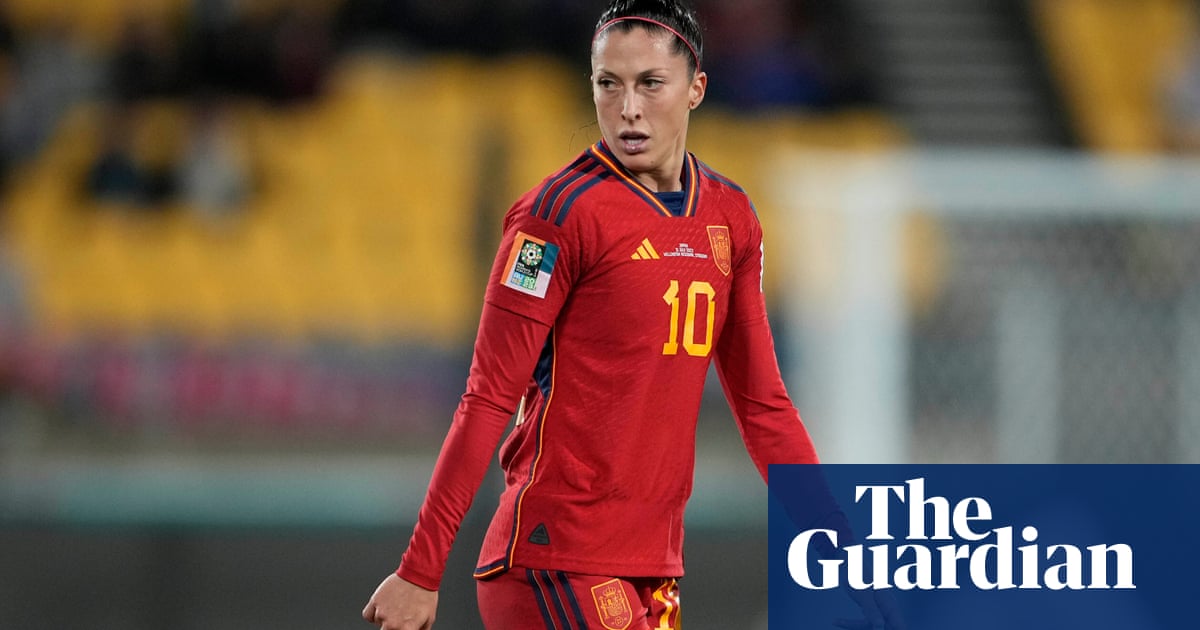 Jenni Hermoso reported receiving threats during the aftermath of a controversy involving former Spanish Football Federation president Luis Rubiales kissing her on the lips following their team's World Cup final victory.
According to Hermoso, the kiss was not agreed upon and Rubiales, who also touched his groin during the celebration of Spain's 1-0 victory over England, was later given a three-year ban by Fifa.
However, the intense media attention persisted for multiple weeks, causing Hermoso to be thrust into a spotlight that she had not desired. Rather than being able to fully enjoy her greatest career accomplishment, she has also earned seven league titles and one Champions League victory.
Hermoso was initially excluded from Spain's team in September by new coach Montse Tomé, who stated her intention to safeguard the 33-year-old. However, Hermoso was back in action last month and secured a 1-0 triumph over Italy in the Women's Nations League with a decisive late goal.
Hermoso, a player for CF Pachuca in Mexico, recently spoke about the impact that the controversy had on her in an interview with GQSpain. She stated, "These past few weeks have been incredibly challenging for me. Repeating the story over and over again was causing me a lot of pain. However, I knew I needed to find a way to move on. With the support of my psychologist, whom I have been seeing for many years, I am working through it."
"To me, maintaining good mental health is just as crucial as daily physical training. It is like getting enough sleep to be able to perform on the field. Taking care of my mental well-being allows me to feel strong and prevents me from feeling drained or considering giving up playing football. My passion for the sport remains intact."
She stated, "I have had to face the repercussions of an action that I did not initiate, choose, or plan ahead of time. I have received threats, which is something that one can never become accustomed to."
Rubiales has asserted that the kiss was mutually agreed upon, but his behavior sparked the adoption of the hashtag #SeAcabo, which translates to 'It's over'. This led to increased calls for significant reforms in the sport. However, Hermoso did not seek or desire to be at the center of this narrative. As a former player for Barcelona and Atlético Madrid, she hopes to use the attention generated by this situation to make positive changes.
When asked how she wished to be remembered, she replied: "As someone who strived to elevate Spain to the highest level, but most importantly, as someone who worked towards shifting numerous mindsets."
"Whether fortunate or unfortunate, this story exists. However, I will use it to my advantage and fight for what I believe is beneficial for society. The #SeAcabo movement is a catalyst for a new era."
"Recently, with all that has transpired, my focus has shifted away from football. There were moments when I even forgot I was a football player. However, returning to training, stepping onto the field, and donning my uniform reignites my passion to perform at my best. Whether it be for the Olympic Games, my team in Mexico, or the national team, I am determined to continue enjoying this sport."
Source: theguardian.com