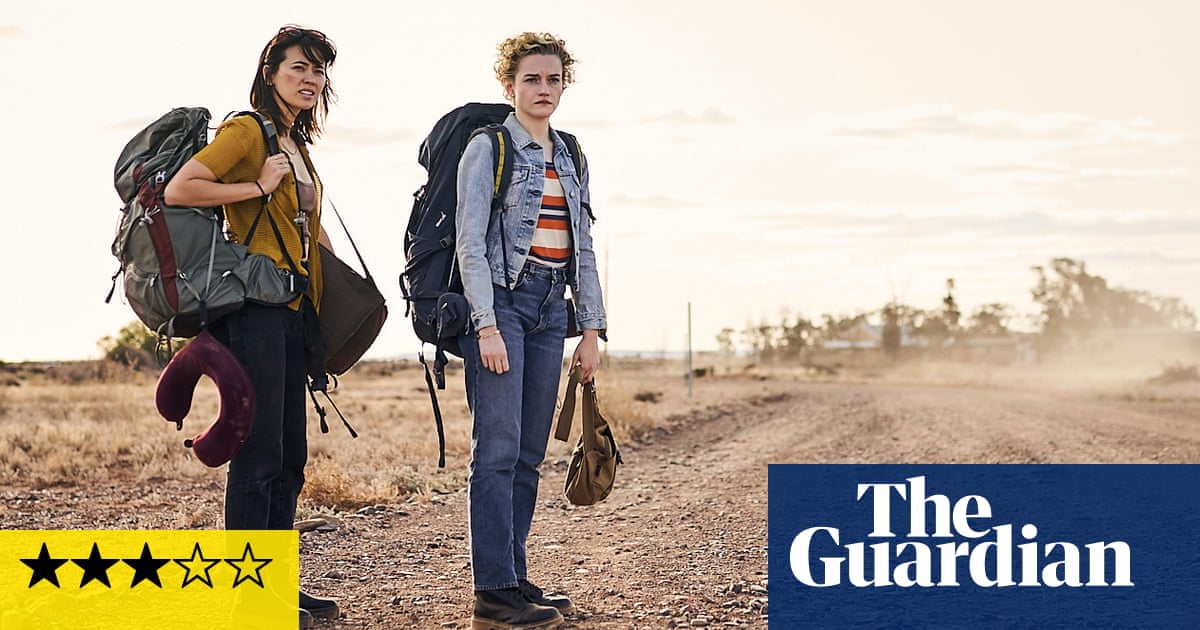 A
Unfortunately, the conclusion of this film from Australian filmmaker Kitty Green is underwhelming and lacks excitement, despite her previous success with the powerful #MeToo film "The Assistant" in 2019. It's disappointing because "The Royal Hotel" started as a gripping and well-acted psychological thriller and outback noir, but it ultimately falls short in delivering any satisfying plot resolutions or scares.
Green and Oscar Redding collaborated on this project, drawing inspiration from the documentary Hotel Coolgardie. The film depicts a rough and chaotic pub in a remote area of Western Australia that occasionally hires female backpackers to work as bartenders. However, the women quickly discover that this is not the fun and quirky environment portrayed in Crocodile Dundee, but rather a place filled with disturbing sexism and underlying threats disguised as banter.
In this fictitious adaptation, the roles of Hanna and Liv are portrayed by Julia Garner and Jessica Henwick. While traveling in Australia, their funds eventually deplete and they are forced to take on a questionable job at the Royal Hotel, located in a desolate area. They are tasked with dealing with the drunken miners who frequent the establishment. The owner, Billy (played by Hugo Weaving), is an alcoholic with depression, but the pub stays afloat due to the hard work of Carol (Ursula Yovich). Unfortunately, Carol, like other Indigenous Australians, is patronized and taken advantage of. Liv learns to adapt and brush off the sexism, but Hanna grows increasingly uncomfortable.
What will become of us amidst the danger in the air? Unfortunately, there is no definitive answer to that question. It's possible that the original source material has created a sense of ambiguity, making it difficult to classify this as either a horror or a drama. Nevertheless, the acting from Garner, Henwick, Yovich, and Weaving is commendable.
Source: theguardian.com