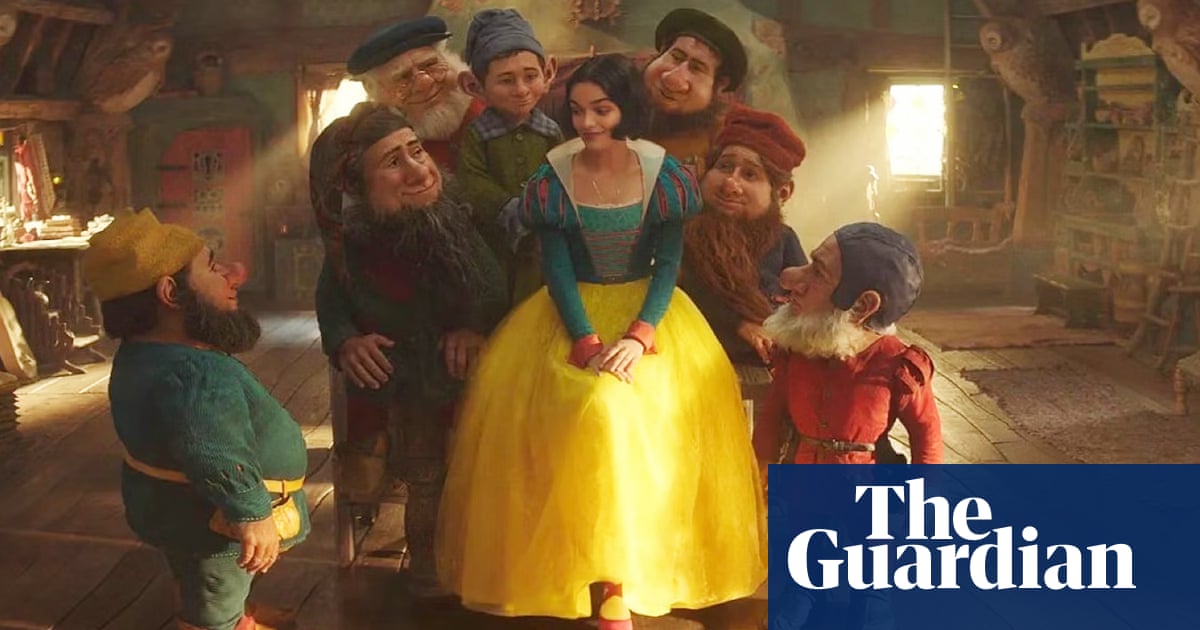 D
Disney's upcoming live action adaptation of the beloved 1937 animated film Snow White will not be released in theaters until 2025 due to the recent writers' strike. Despite this delay, the studio has released a first look at the titular princess with her seven loyal dwarfs, possibly to reassure fans that the project is still in the works amidst all the controversy surrounding it. It's safe to say that the hype surrounding this movie has been quite unusual since its conception.
Unfortunately, Snow White has drawn criticism from both sides of the Atlantic for her portrayal in a film. Some believe that roles like this should be given to actors with dwarfism, while others, including Game of Thrones actor Peter Dinklage, have expressed frustration with the perpetuation of outdated and patronizing narratives.
Many people in the media have expressed dislike for the Snow White remake because everyone has their own vision for how the story should be told. At Disney's D23 event last year, the lead actress Rachel Zegler shared that the studio was reimagining the classic tale through a modern lens. Instead of being saved by a prince and dreaming of true love, Snow White is depicted as a strong leader who is inspired by her late father's advice to be fearless, fair, brave, and true. Zegler also mentioned in interviews that the original 1937 film is outdated in its portrayal of women in positions of power and criticized it for romanticizing a stalker.
The comments regarding a movie from 86 years ago may seem harmless and in need of modernization. However, these comments sparked a storm of anger from Twitter users with names such as "End Wokeness", as well as from the Daily Mail in Britain and the conservative channel Daily Wire in the US. In fact, the Daily Wire has even gone so far as to produce their own anti-woke movie, proving that this is a real issue.
The paparazzi images from the filming of Snow White in Bedfordshire have stirred up a lot of anger, as they seem to suggest that the original cast of dwarves has been replaced with a more diverse group of actors, including those of different races and genders who are mostly able-bodied and average height. The Daily Mail referred to them as "magical creatures," with only one person with dwarfism included.
Could this be true or is it false? It would not be shocking if it turned out to be a creation of a mischievous AI whose goal was to find the image that would anger social conservatives the most. Disney clarified that these shots are not considered "official" photos, which is not surprising since they bear more resemblance to a 1980s amateur production of Robin Hood and His Merrie Men rather than a big-budget Hollywood film.
Disney has attempted to address the issue by devising a solution that may not satisfy anyone, but is convoluted and unremarkable enough to potentially prevent further controversy. In the image, Zegler is depicted with seven CGI dwarves, reportedly all portrayed by actor Martin Klebba (although some sources claim he will only play Grumpy). It is evident that the studio is buying time to resolve this dilemma in hopes of releasing a final product that does not alienate audiences, at least enough to impact the film's profitability.
The entirety of this mix raises the question of the purpose behind the new Snow White. It will not be the traditional fairytale of simplistic, non-sexualized heterosexual love that conservatives desire. The remake does not seem to have enough substance to be cleverly transformed into a sharp, satirical feminist version, similar to Barbie. Zegler will likely be in front of a lot of green screens. So what does this mean for the overall result?
There is concern that the solution may be uninteresting and commonplace, just another modernized version of a timeless classic that has only endured due to its relevance to the current era. Fortunately, Disney has a significant amount of time to demonstrate that this is not the case.
Source: theguardian.com