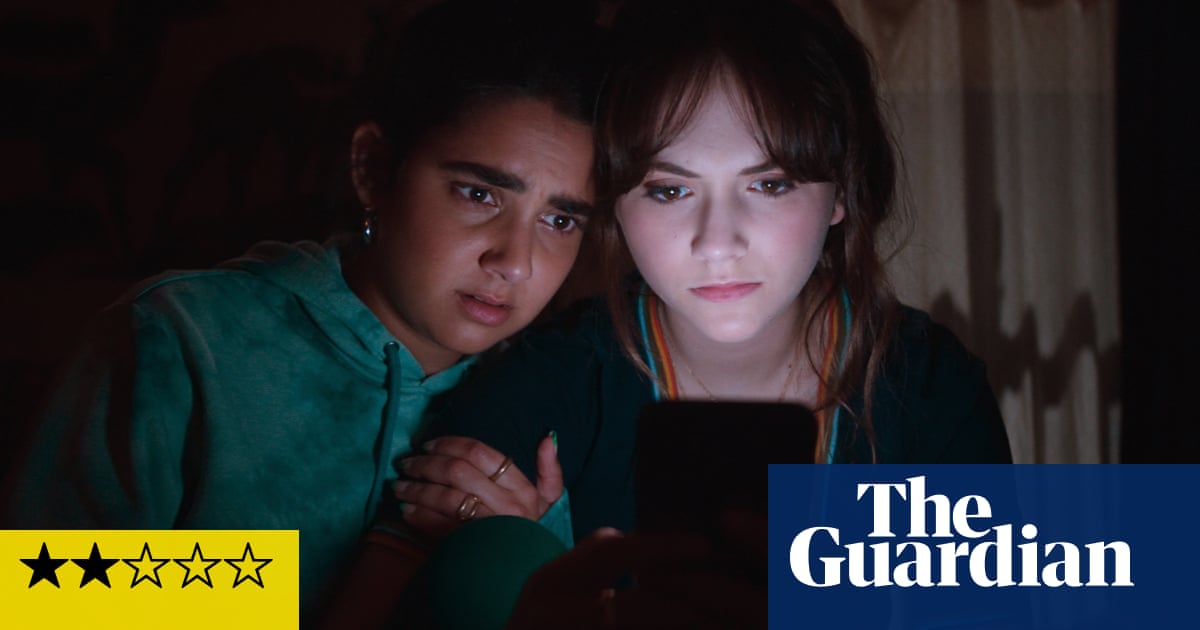 A
Despite the widespread attention and cultural impact of Kristen Roupenian's New Yorker story Cat Person in 2017, it didn't seem like an easy choice for adaptation. The provocative and widely-read story was self-contained and centered around a 20-year-old female student's brief relationship with a man in his mid-30s who may or may not have owned cats. Many readers found the story uncomfortably relatable, as it highlighted the messiness and uneasiness of dating someone briefly.
The success of Cat Person led to further pursuits and demands. Its author received a book deal, although the collection of short stories did not receive much attention. A spec script was also sold for a Gen Z mystery called Bodies Bodies Bodies, which underwent significant revisions. Despite not being a perfect fit, Cat Person was still purchased for adaptation into a movie. Nearly six years after its initial online release, it is now being featured at Sundance as an intriguing relic of the online era. The question of "Do you remember Cat Person?" is quickly replaced with "How did they transform Cat Person into a film?" and ultimately leads to the question "Why did they turn Cat Person into a thriller?"
The question persists and seems influenced by both commercial interests and the recent success of movies like Promising Young Woman and Fresh, which premiered at Sundance and delved into controversial issues of gender dynamics in relationships. While the balance may not be as equal in this case, the central theme remains the same: dating is frightening. Who am I communicating with? Who am I drinking with? Who am I engaging in sexual activity with? It's strange that despite the prevalence of these concerns among ourselves and our confidants, there are not more thrillers exploring the terrifying unknowns of dating. The inherent suspense of it all, the excitement of discovering someone new, is quickly overshadowed by genuine fears for our safety.
Margot, played by Emilia Jones from Coda, finds it low risk to give her number to Robert, portrayed by Nicholas Braun from Succession and known as cousin Greg. He is a frequent visitor at the cinema where she is employed. Despite her being younger, more attractive, and more confident than him, there is an intriguing quality about Robert that draws her in. They exchange a series of messages that seem to tug and pull at each other. Margot's friends advise her to only keep him as a virtual connection, but they eventually meet in person and his true identity gradually unfolds.
The transformation from a 7,000-word two-person story to a two-hour movie is challenging and has resulted in both gains and losses. While the movie adds more details to fill in gaps, expands on characters, and includes a new post-script ending, it also loses some of the subtlety that was present in Roupenian's text. The film explicitly states themes that were previously implied, which can be frustrating at times. This is exemplified by the use of Margaret Atwood's quote about men fearing being made fun of by women and women fearing being murdered by men, which is relevant but not subtle in its placement at the beginning. The script by Michelle Ashford also makes some clumsy additions and tries too hard to address every social issue, ultimately leading to a bloody finale.
Ashford and Susanna Fogel, the director and co-writer of Booksmart, manage to adapt their material smoothly. They make stylish visual choices that make the film look fantastic, and they portray the internal monologue through clever montages without relying on heavy-handed voiceovers. The standout scene is a painfully realistic sex scene between Margot and Robert, which raises uncomfortable questions about why we allow things to progress and how we perceive them in our minds. These challenging moments briefly showcase the potential for a successful adaptation. However, the film could have also benefited from a more suitable actor in the role of Robert. Unfortunately, Braun's appearance and mannerisms do not fit the character's specific awkwardness.
Although there were some flaws, I was enjoying the film until the ending of the short story was revealed. If it had ended there, I would have given it a higher rating. However, the film takes a sudden turn into over-the-top horror, losing the grounded suspense of the original story. This shift is confusing and ultimately takes away from the unsettling feeling of not knowing. As many of us can relate to, not knowing is often what truly scares us. But in this film, the unanswered questions are all given obvious and unsatisfying answers, disregarding any relatability and throwing logic and emotional investment out the window.
The secret has been revealed, but perhaps it would have been better to keep it hidden.
The film Cat Person was featured at the Sundance film festival and will be available in UK cinemas on October 27th.
Source: theguardian.com