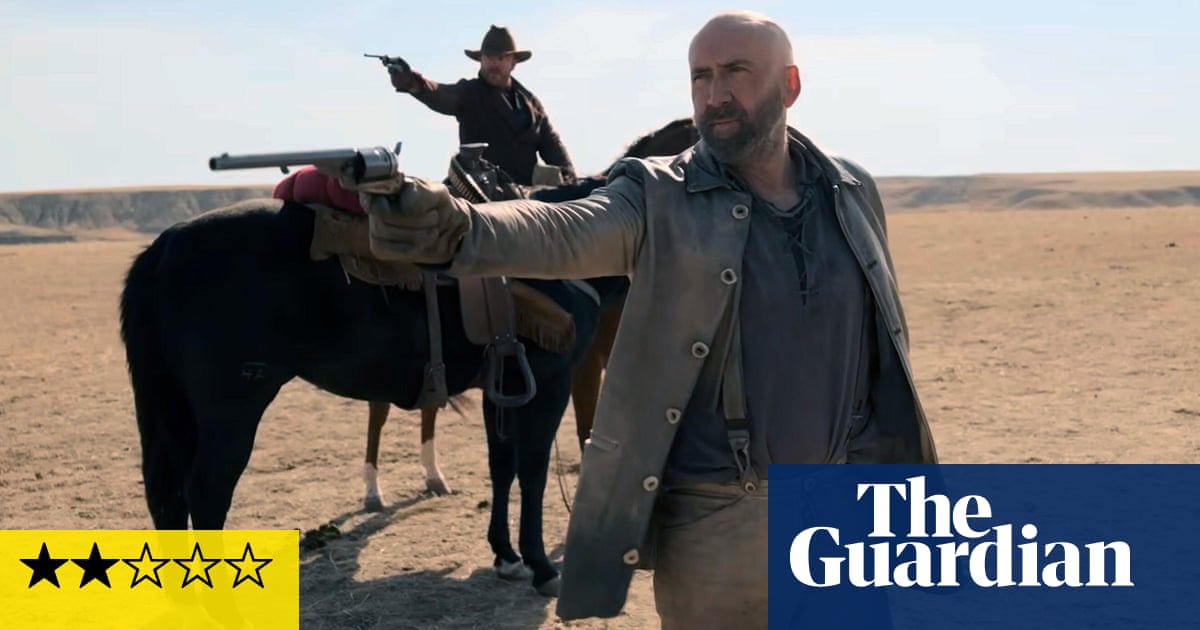 J
Bret Easton Ellis referred to John Williams's intense western novel Butcher's Crossing as a precursor to Cormac McCarthy's work in the same genre. The story follows 23-year-old Harvard dropout Will Andrews, who joins a group of buffalo hunters led by Miller in the Colorado territory of the late 1800s. Will's goal is to learn more about the land, but instead he witnesses the crew's merciless brutality as they hunt and deplete the buffalo herds in increasingly dangerous conditions. Any film adaptation would need to capture the powerful prose and unflinching attention to detail that Williams employs throughout the novel. Unfortunately, this shallow and rushed adaptation by director and co-writer Gabe Polsky falls short.
Hechinger, a cherubic star of The White Lotus, successfully portrays the character of Andrews in the film, making us fear for him as he wanders into the wilderness and appears out of his depth. Cage, playing the bearded Miller, has plenty of opportunities to show off his acting skills, but mostly remains subdued throughout the movie. One particularly wild scene shows him squatting in the moonlit snow and repeatedly drawing an open razor across his bald scalp, adding to the eerie atmosphere of the film. The only downside is the sterile studio setting, which lessens the impact of the scene.
Despite the harsh conditions, the screen remains clean; clothes look freshly pressed and skin appears exfoliated. Even after spending months in the wilderness, there is no indication of unpleasant odors, unlike in Kelly Reichardt's films First Cow and Meek's Cutoff. Disturbing images are shown on screen (including a castrated hunter and graphic bison violence), but Polsky lacks the visual skill to make them impactful or the suffering feel genuine. The data-heavy closing credits condemn the exploitation of nature, hinting that the film has been an environmental statement all along. This further demonstrates that the film lacks a clear identity and target audience.
Source: theguardian.com