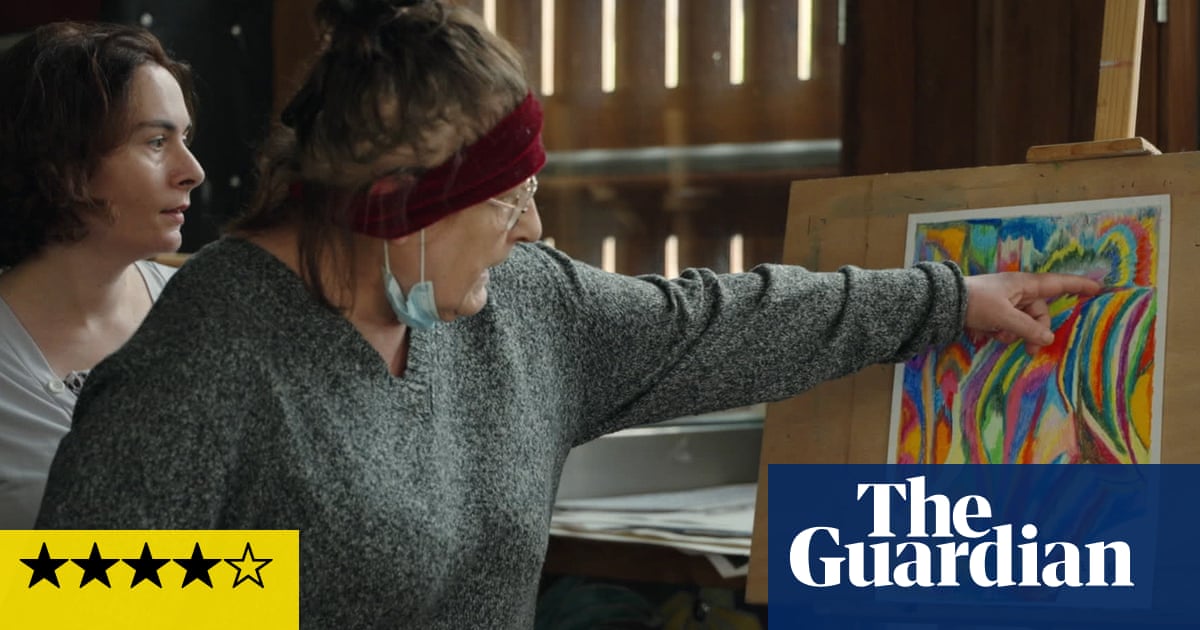 T
Kristen Stewart's jury at the Berlin Film Festival awarded their top prize, the Golden Bear, to Nicolas Philibert's exceptional film. At 72 years old, Philibert is a renowned French director and documentary filmmaker. His work is both empathetic and insightful, focusing on a Parisian landmark that has only been in operation for 13 years. This landmark is a floating day-care center for individuals with mental disorders, located on the Seine near the Charles de Gaulle bridge. The design combines elements of a Mississippi riverboat and an art studio, featuring automatic louvred windows that maximize natural light. The dedicated staff provide various forms of therapy, including music, painting, crafts, literature, and film. The patients even have the opportunity to curate their own film festival. The Adamant also boasts a cafe and bar, making it a must-see for tourists and anyone interested in mental health.
The name of the ship, the Adamant, is intriguingly traditional, reminiscent of the Fighting Temeraire. However, it is fitting. All parties involved are committed to ensuring that the French government upholds this type of compassionate and collaborative approach that acknowledges patients as individuals.
The film opens with an intriguing and captivating scene: a patient named François sings the 1979 hit song "La Bombe Humaine" by French band Téléphone. His face shows signs of strain and discomfort, but his performance is passionate and brilliant. This can be seen as an example of "outsider art," a raw and authentic expression of emotion and skill that is somewhat overshadowed by his personal struggles, yet also somehow enriched by them. Later on, François expresses gratitude to Philibert for the art-based therapies that have helped him, but he acknowledges that his medication has been even more crucial in preventing delusions and impulsive behavior.
Similar treatments such as drawing, painting, and photography are also offered to other patients. One previous patient goes as far as offering to lead movement classes for the patients, but Philibert reveals that the staff, while progressive, have some reservations about this idea. Another patient, a lover of cinema, speaks eloquently about Jean Gabin and Lino Ventura and remarks about his fellow patients: "There are actors among us who are not aware of their talents. It's not about medicine. They are actors without even realizing it."
Philibert is a film director who has expressed interest in philosopher Michel Foucault. As I watched this documentary, I couldn't help but think that he must have been influenced by Foucault's concept of the "ship of fools" from his book History of Madness, as well as his analysis of the 15th-century poem of the same name by Sebastian Brant. Foucault famously reinterpreted this Platonic satire as a symbol of pre-modern madness, where individuals were free to wander and drift before the rational era of punishment and surveillance mandated their confinement and examination.
The Adamant is quite unique: it is not a ship for foolish individuals. The fact that it remains afloat, even while moored, suggests that it exists outside of the typical structures and establishments of psychiatry. Its patients are only there for the day; after their sessions, they return to their homes or hostels. They are treated as students, but according to François, it is the unseen realm of medication that enables this. Despite this, there is a peaceful and joyful atmosphere of liberation and potential on board the Adamant. The film also showcases a great deal of warmth, empathy, and human inquisitiveness.
Source: theguardian.com