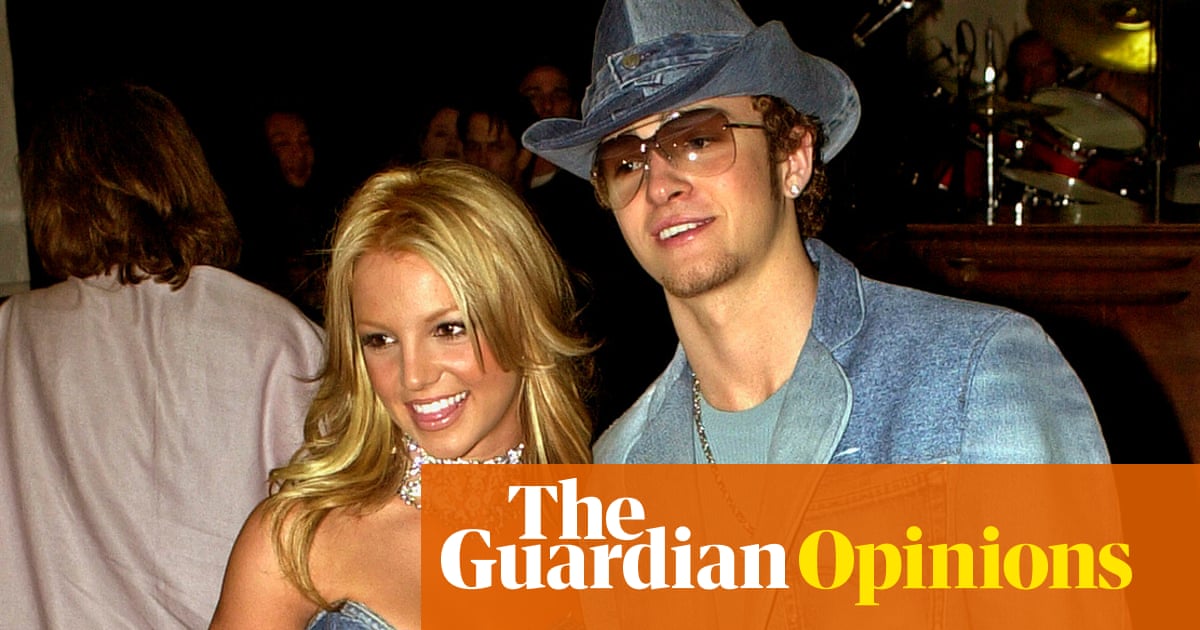 T
The Academy Awards are only five months away, but the situation is uncertain. Due to the Sag-Aftra and WGA strikes, actors are unable to work on films or market them. This has caused release schedules to be unpredictable, especially since the Covid pandemic. Additionally, highly anticipated movies have been unsuccessful at the box office. In order to mend the broken relationships, Hollywood could benefit from a new Oscars category for audiobook narration, with Michelle Williams as a potential winner.
If you've been on the internet at all in the past few weeks, you probably know these three things. First, Britney Spears has published her memoir, titled The Woman in Me. Second, Justin Timberlake is portrayed negatively in the book, especially because he supposedly tried to comfort his girlfriend after a secret abortion with his singing and guitar skills. And third, Michelle Williams narrated the audiobook version of The Woman in Me and she doesn't seem to have a favorable opinion of Justin Timberlake.
A portion of the book has become extremely popular. It describes a moment when Timberlake encounters R&B singer Ginuwine and greets him in a very embarrassing manner. Spears captures Timberlake saying, "Oh yeah, fo' shiz, fo' shiz. Ginuwine! What's up, homie?" Now, if we write this down, it creates a vivid image. You can picture Timberlake as a young member of a boyband with a distinct hairstyle and exaggerated mannerisms. You can also see his overbite.
However, the way Michelle Williams delivers this line can be considered a form of art. Her performance has garnered attention online and gained popularity. Not only does she add her own unique flair to the line, but she also mimics Justin Timberlake's voice flawlessly. Additionally, she boldly showcases her personal interpretation through her delivery.
There is a way to say "Oh yeah, fo' shiz, fo' shiz. Ginuwine! What's up, homie?" in a vulnerable manner. This could be done by someone who is aware of their low credibility and desperately wants to fit in. However, Michelle Williams does not deliver the line in this way. Instead, she says "Oh yeah, fo' shiz, fo' shiz. Ginuwine! What's up, homie?" with great disdain, making it even more excruciating than it appears on paper. Her Timberlake comes across as entitled and unaware. It's hard to believe, but Williams' delivery makes it even more unbearable.
It appears that Williams intentionally portrays various individuals in the book with great sympathy. One particular video of her discussing Mariah Carey has become popular online. The content of the video is rather insignificant as it focuses on the time when Carey taught Spears how to use a ring light to capture her best angle. However, Williams delivers the dialogue in a seductive manner. It is clear that if Williams did not like Carey, she would not have portrayed her in a positive light. Williams could have easily depicted Carey as shallow and obsessed with her image, but instead, she adds a warm and maternal quality to her character. This not only showcases Williams' talent, but also highlights her possible distaste for Timberlake.
In a time when actors are less visible, this performance serves as a reminder of the potential of the craft. Although audiobook awards are typically given out during the Grammys – Viola Davis won last year, completing her EGOT – Michelle Williams deserves more recognition. Her portrayal of Justin Timberlake in the audiobook version of Britney Spears's memoir is deserving of an Oscar. Perhaps a film should be made about her recording of the memoir, with Williams starring and winning another Oscar for her exceptional performance. That's how remarkable she is.
The article was revised to reclassify Ginuwine as an R&B artist instead of a rapper.
Source: theguardian.com